Login
Log in if you have an account
Dont have an account? Register
Ambassadors
We are honored to introduce CA89's Ambassadors
California 89 has teamed up with some inspiring individuals who epitomize the essence of the Tahoe lifestyle: athletes, outdoor adventurers, scholars, photographers. They represent our brand in their everyday lives, which are nothing short of EPIC.
---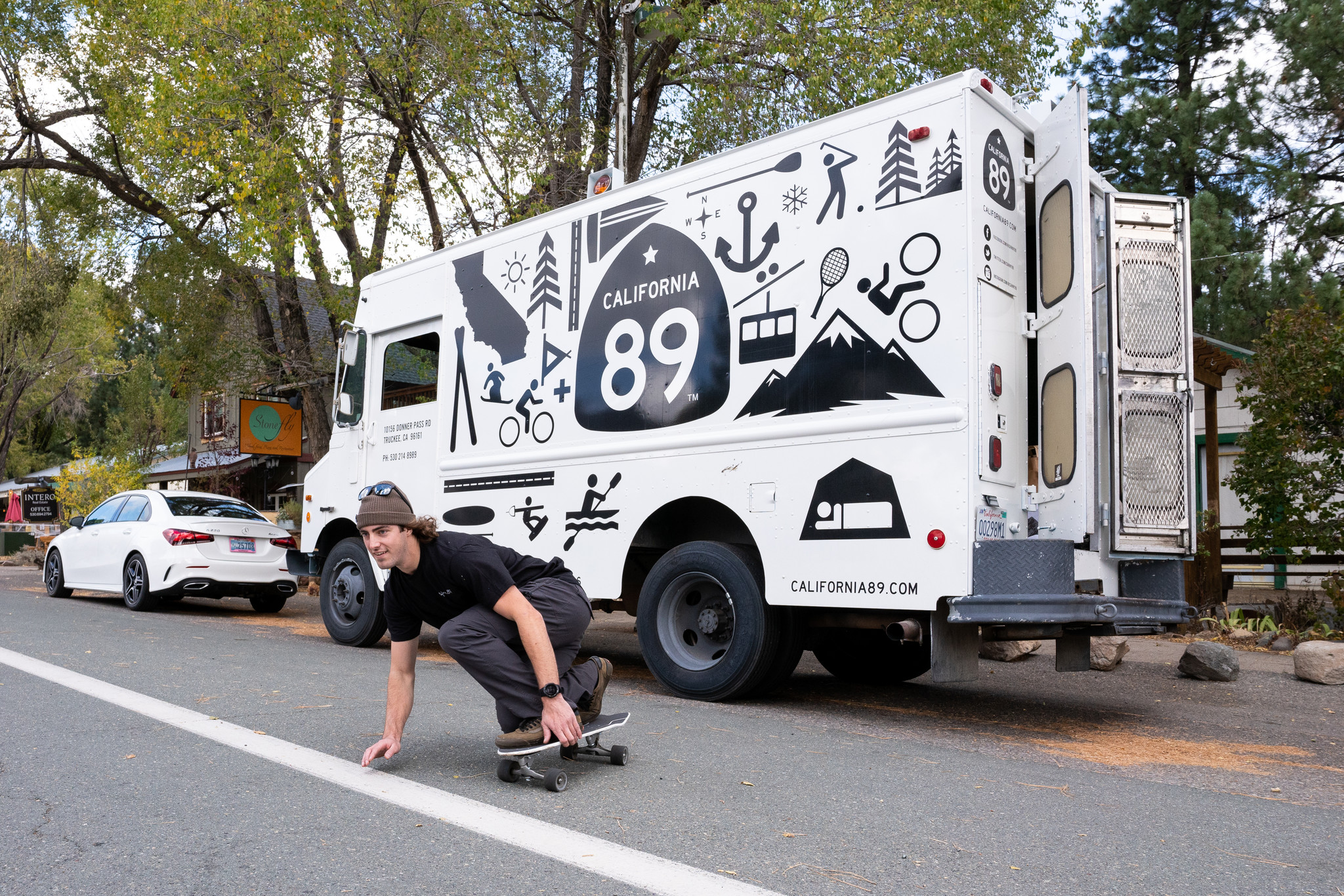 TAYLOR BEATTY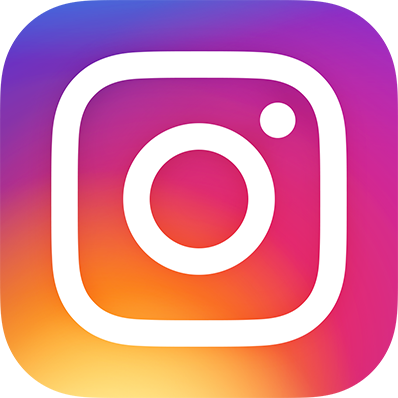 SNOWBOARDER. MOUNTAIN BIKER. WAKESURFER. SMALL BUSINESS ADVOCATE. MOST STOKED.
BIO – I was born and raised in Maryland and just like many transplants in our area, learned to snowboard on ice. While in college, I decided to transfer to Reno to finish my B.A. and to snowboard some of the most epic terrain on the West Coast. Though I do miss my family every day, I believe it was the best decision I could've made for myself. I fell in love with the Tahoe area for its abundance of activities and healthy lifestyle. After finishing school in 2017, I moved to Truckee to become closer to what I love and to live where I play. I've been an advocate for small businesses for over a decade so it means a lot for me to be an ambassador for CA 89. I currently manage a snowboard/skate shop in Downtown Truckee and whenever time allows, I can be found on Truckee/North Lake's single-tracks, skin-tracks or at the resorts. It's true that if you don't see me, you'll mostly likely hear me hootin' and hollerin' (aka stoking). Hope to see you out there!
FUN FACT – I love the uphill as much as I love the downhill, I'm a believer that the Body & Mind are at its best amidst a Flow State.
2022 GOALS – For Winter 21/22, I want to ascend 35,000 ft on a splitboard and for Summer 2022 I want to ascend 100,000 ft within 89 hours on my bike(s).
---
RUNNER. BOARDER. CLIMBER. SPARTAN RACER.
BIO – Kelly is a NorCal native from Sacramento and spent many summers visiting Tahoe and was stoked the bring her dream of living here full time to life last year. She is driven by being outdoors and seeking adventure through hobbies such as trail running, climbing, surfing, paddle boarding, backpacking, and more. Her pup, Pixel, proves that small dogs can keep up and joins her on almost all adventures. With races finally happening again, Kelly has found that being a local really provides an advantage when running up mountains.
FUN FACT – Kelly has completed 34+ obstacle course races (Spartan, Tough Mudder), including the Spartan World Championships at Palisades (formerly Squaw Valley) five times.
2022 GOALS – Get at least 40 days on the slopes this winter (thanks to snagging both an Epic and Ikon pass) and train for another 50K ultramarathon next summer.
---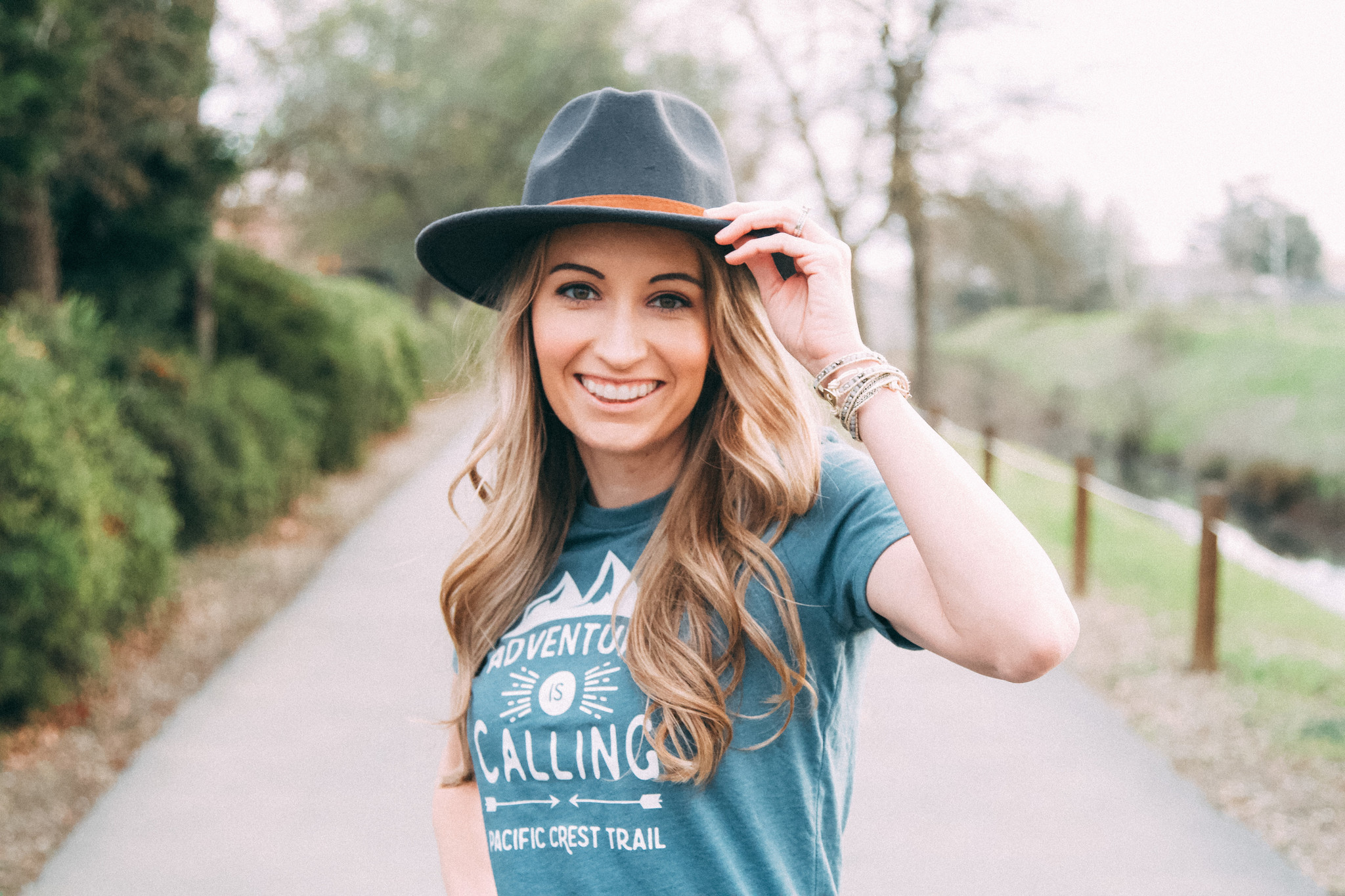 COURT HEINER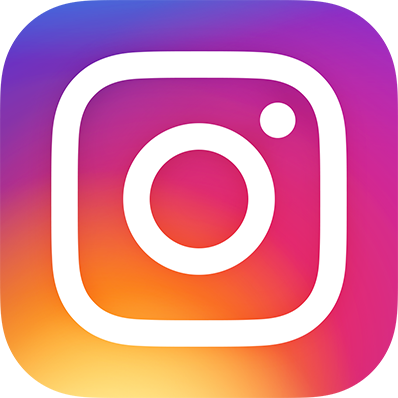 RUNNER. COACH. DRONE PHOTOGRAPHER. ADVENTURER. OFF-ROADER.
BIO – Born and raised in Sacramento, the town of Graeagle has been my home away from home.  I grew up exploring the towns of Graeagle, Quincy, Portola and the Lakes Basin area, all located right off of Highway 89. The mountains definitely have a special place in my heart and I love looking at maps and finding new places to explore. I love running and off-roading on so many trails in the area. The Sierra Buttes are hands down one of my favorite places to check out any time of the year. 
FUN FACT – I am a National Champion and 5 time All-American in track and field. Last year I was inducted into the Hall of Fame at California State University Stanislaus.
2022 GOALS – To explore more trails around Lake Tahoe! It's an area I don't get to hike very often!
---
HIKER. BACKPACKER. SUPADDLEBOARDER. OUTDOOR ENTHUSIAST. ROCK HOUND.
BIO – Growing up in the Reno-Tahoe area, I was blessed with the adventure opportunities in our area! After the work week ends, I'm packed in my car to find the next adventure the outdoors has for me! I love to kayak and paddleboard in the summer, and in the winter I love to snowshoe and snowboard. Most of all though, I am an avid hiker and backpacker. I've hiked most of the Tahoe Rim Trail (aiming for completion in 2022), summited a majority of peaks in the area like Freel and Mt Rose, and lots of areas in Desolation Wilderness. When I'm not on the trail, you can find me working in the mining industry and also working on my Master's in Mining Engineering.
FUN FACT – I actively volunteer with the Boy Scouts of America! The program fueled my love for the outdoors.
2022 GOALS – Summit Mount Whitney and Half Dome. And find new adventures!
---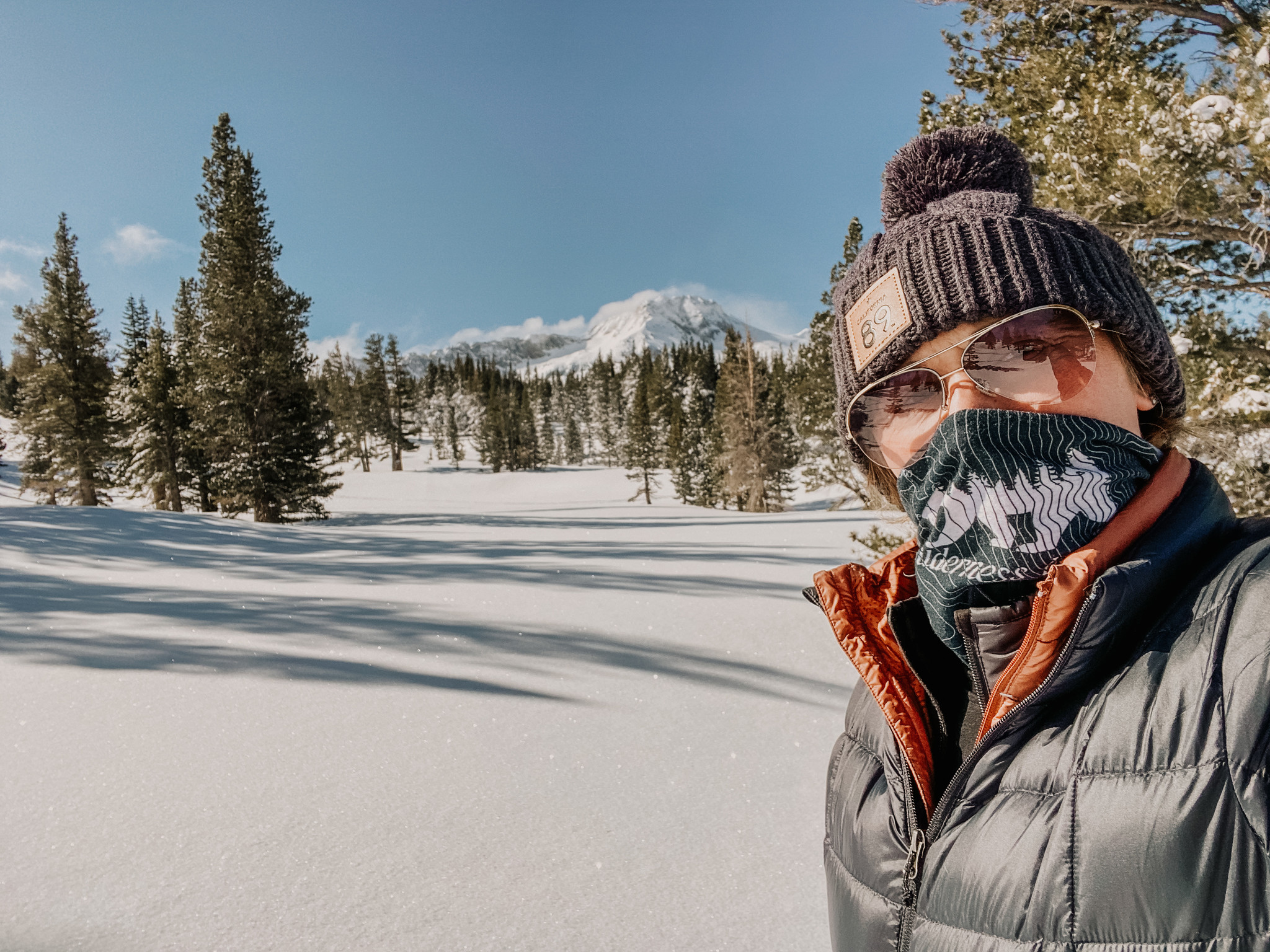 JAMIE PARE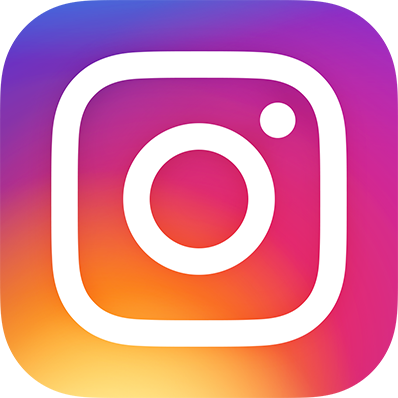 ADVENTURER. INTERIOR DESIGNER. PHOTOGRAPHER. SNOWBOARDER. BACKPACKER.
BIO – I was born & raised in the Bay and have been frequenting the Tahoe area for the last 20 years. Snowboarding is what started my love for Tahoe. Over the years I have come to enjoy it more and the outdoor activities it offers like stand up paddle boarding, hiking, backpacking, camping, boating and most recently snowshoeing & snow camping. I am lucky to have family in the area and come up often to escape the craziness of San Francisco. With having to stay local this past year and a half, Tahoe has really become my happy place! Looking forward to conquering more peaks and exploring more places in the area!
FUN FACT – I led camping & backpacking trips from 2018-2020. When I'm not out adventuring I am designing kitchens & baths for homes around Northern California.
2022 GOALS – Improve my photography skills, get more comfortable on black diamonds, take more backpacking trips, score permits for Mt. Whitney. Finish my blog and start leading trips again to share my love of the outdoors and help teach others how to camp and backpack.
---
SNOWBOARDER. HIKER. BIKER. BLOGGER.
BIO – Originally from the Midwest, I fell in love with Truckee when I came to visit in 2018. As soon as I saw the mountains and interacted with the incredible Truckee/Tahoe community, I knew I found my new home. My first winter here was a good one, filled with 600+ inches of snow at the mountains. It was also the first year I learned to snowboard. Since then, I have made it my mission to rack up as many days on the mountain as possible. But besides growing as a boarder, what's most important to me is to never lose appreciation for the beauty of the Tahoe area. Whether it's a short hike or an epic powder day, I love finding adventure daily and sharing the stoke with others.
FUN FACT – My husband and I have two goldendoodles who love adventuring as much as we do.
2022 GOALS – Learn to split board and land a new snowboard trick!
---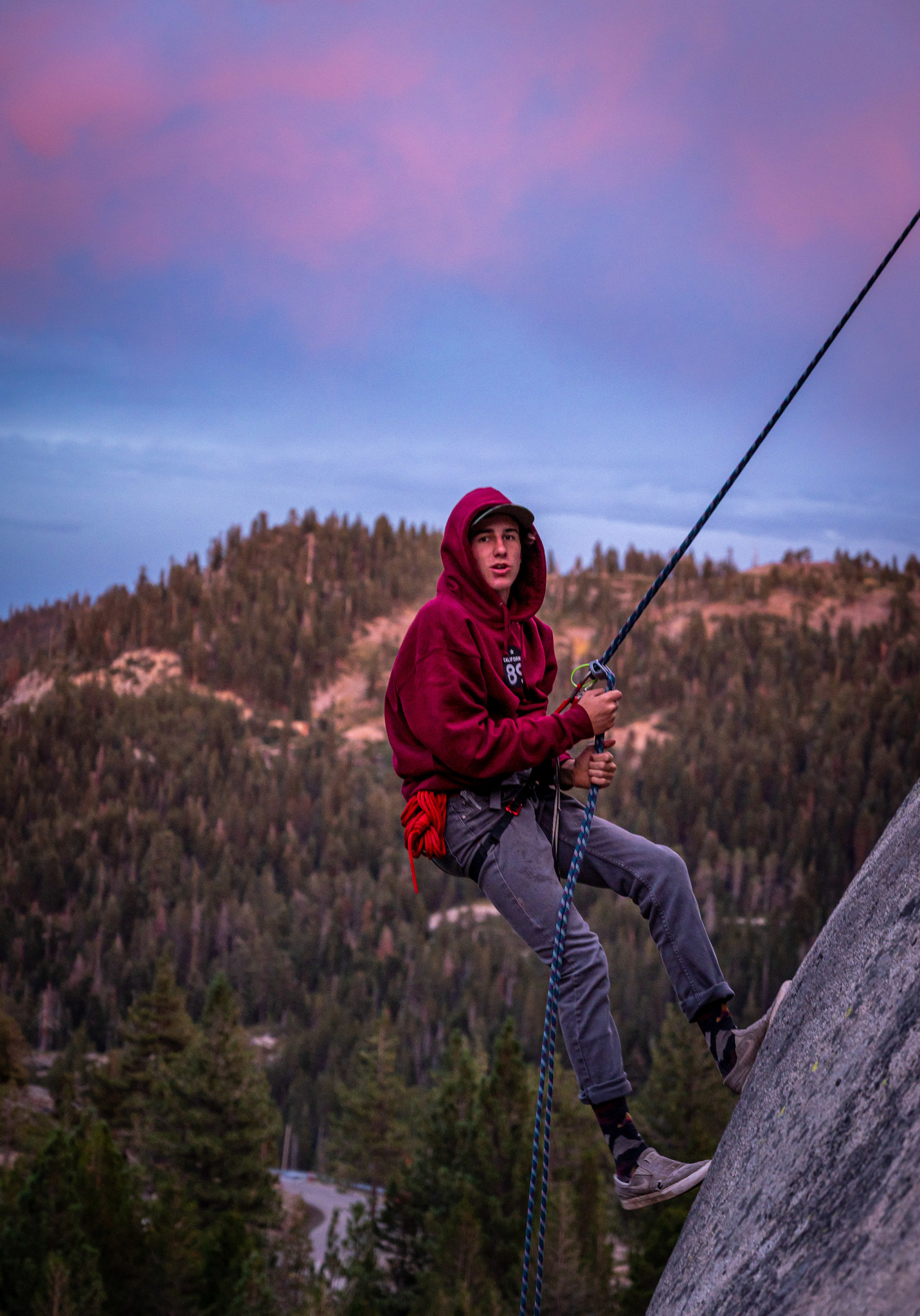 OLIVER SMITH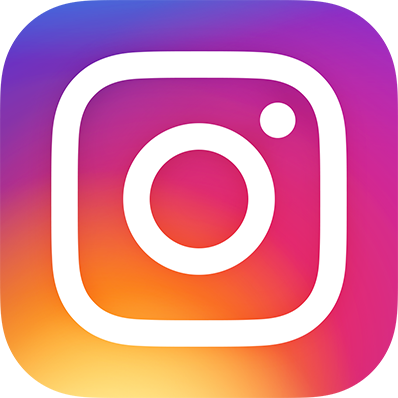 PHOTOGRAPHER. SKIER. BIKER. ADVENTURER. DOG LOVER.
BIO – I grew up in the San Francisco bay area but quickly learned that I needed the mountains. When I was barely old enough to walk, I stepped into ski boots for the first time. Fast forward 17 years, and I am now a competitive alpine ski racer at Sugar Bowl Academy. During the summer months, I spend my time biking Tahoe's gnarliest trails, climbing granite slabs, and skateboarding everywhere. I've learned to appreciate Tahoe's culture and beauty. I hope to spend many more years exploring, shredding, and documenting it year-round!
FUN FACT – My dog is named after a Japanese Barbeque.
2022 GOALS – A goal for 2022 is to learn and progress my videography and media skills, all while sending the biggest, scariest cliffs and jumps on the slopes and the trails!
---
California 89 Affiliates 
---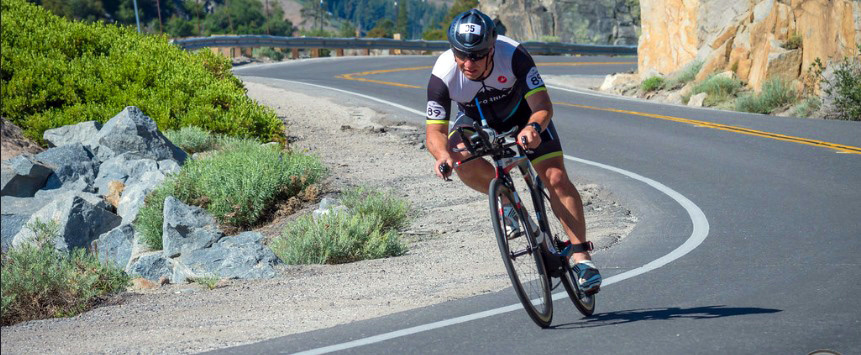 SEVA FRIDMAN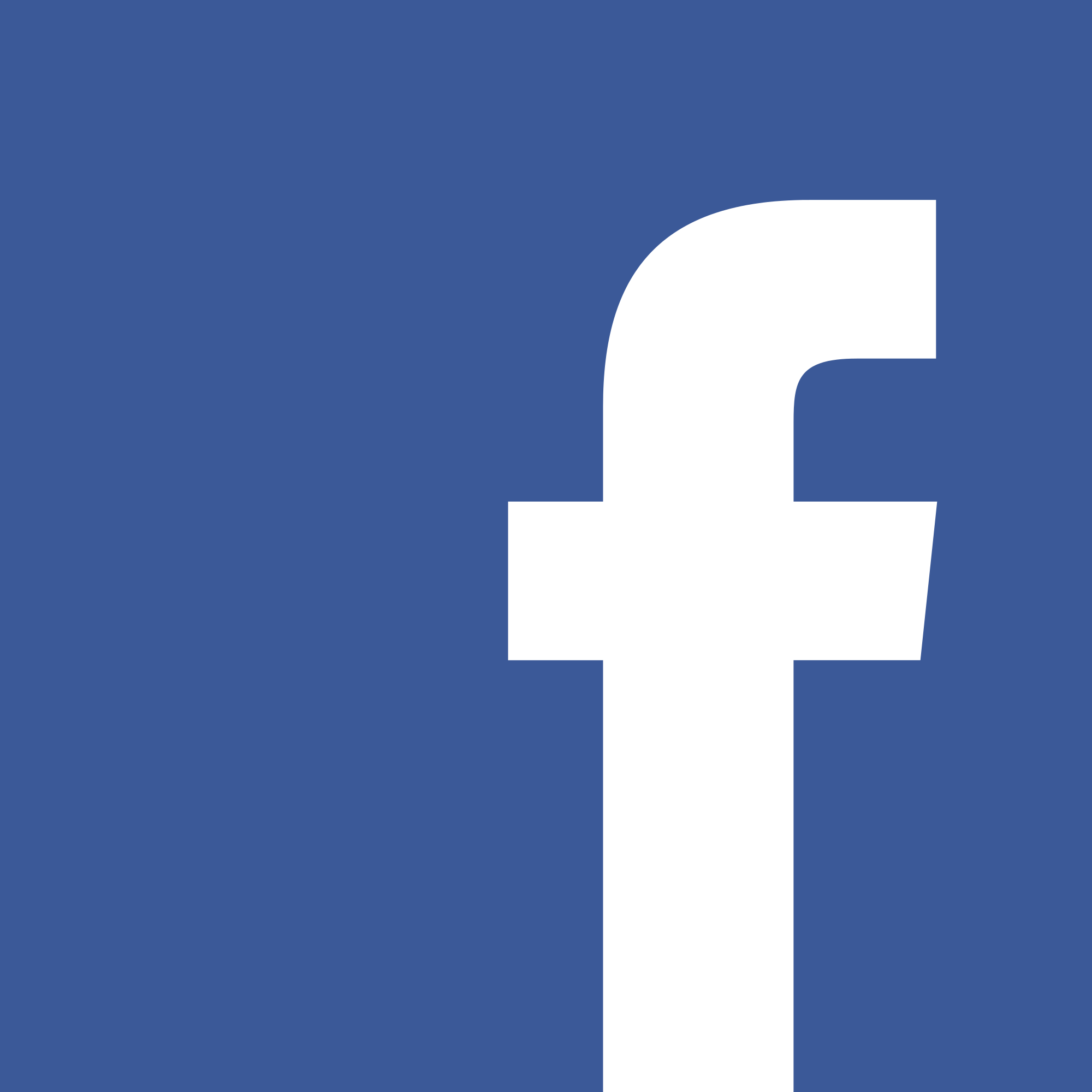 IRONMAN. SKIER. MOUNTAINEER. ENDURANCE CYCLIST.
BIO – Born and raised in Russia, I moved to the USA in 1993 with my wife, Galina. My son, Max, was born in San Francisco in 1994. Soccer was my original love and I played on several pro teams back in Russia, but quickly developed an obsession with skiing upon moving to California and have never looked back. I worked as a ski instructor at Squaw Valley for ten years from 2003 – 2013. When I'm not skiing, I enjoy endurance sports; I've competed in triathlons for Team CA89 and even finished ten Ironman races. The main purpose of everything I do is to motivate people and inspire them to accomplish more. I live in San Francisco full-time, but my heart belongs to Tahoe.
FUN FACT – I woke up in the Truckee Hospital after being unconscious for a few days with bunch of broken bones and severe concussion as a result from a ski accident; it forced me look at some things from a different perspective.
2022 GOALS – I am hoping 2022 will be the year fulfilled with joy and fun, meaningful actives. I hope to continue exploring the remote sections of the world. Once skiing is over, I jump into heavy summer training preparing for another Ironman race. Our beloved Tahoe Donner Tri in late July is a great way to tune up for the IM.
---
FATHER. ATHLETE. OUTDOOR ENTHUSIAST. SKI GUIDE.
BIO – I am a positive energy promoter for all ages. I am the father of two rad Truckee kids and love the Tahoe-Truckee vibe I'm surrounded by. I love to have fun and living in Northern California really makes it pretty easy to do. I love life and am grateful everyday that I get to live the life I have in the Sierras! Still playing hockey. Captain of the CA89 hockey team, and volunteer coaching the kids hockey program here in Truckee. Currently the number one Guide for Squaw Valley through The NorthFace Guide program. I am obsessed by skiing on water of any form and when that form is snow…the steeper the better. Love golf, trail running, MTB, running long distances, exploring the backcountry, and any adrenaline sport or activity I can find. I love to train and compete… huge fan of the "sufferfest"!!! Gotta have that balance, too much of a good thing waters anything down, except family of course, family first! I would give up all the sports in a heart beat for my family, luckily my family supports me and say the podiums I have made inspire them.
FUN FACT – Finished: 5th place 2019 Donner Lake Triathlon, 2nd place 2019 squaw mountain run, 1st place 2019 Monterey 5k, 7th place 2019 Monterey half marathon. Only person alive to have charged the mountain run at Squaw Valley from High Camp to KT22. On Rollerblades down hill skate the Coyotes.
WHAT I AM – I'm the guy that opens doors for anyone, I believe in leading by example. Do the right thing especially when no one is looking, there are no shortcuts in my life, everything I have I've earned. Adrenaline junkie with focus on being a positive lite for everyone in my life as well as myself.
2022 GOALS – Continuing to love and grow with my kids. Continue the practice of being present in my life and all that I'm a part of. Continue to grow my universe by living in a positive light. Keep having fun with the CA89 family, love you guys!!!
---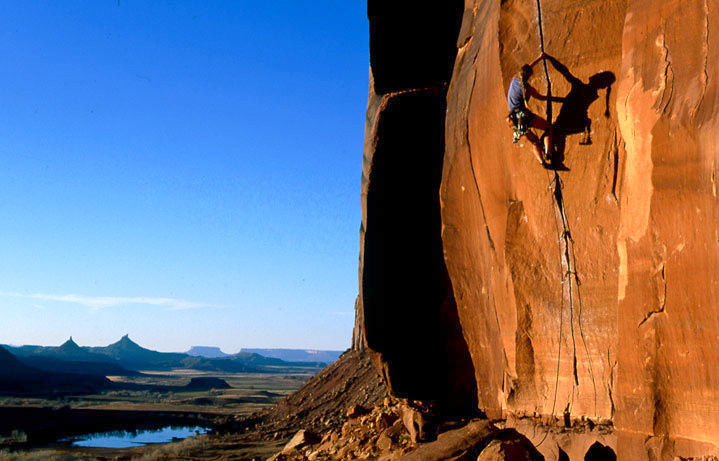 EMMA MEDARA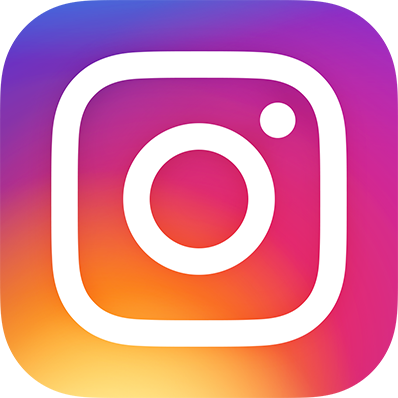 EPIC CLIMBER. SKIER. RUNNER. MOM. OUTDOOR ENTHUSIAST.
BIO – I started climbing in England, where I am from, 30 years ago. I became a writer and photographer for outdoor companies and publications and with that, I was lucky enough to fund my passion for climbing and traveling. I moved to the States in 2000 and lived in Moab, UT where I became a climbing guide and owned a Climbing Guide service. I have been a climbing guide for 20 years. I also am a Big Mountain ski coach at Squaw and have an amazing all girls team. I have shaped my life through climbing, skiing, biking, running and all things outdoors and in the mountains. I am always up for adventure, always want to say yes, and never let opportunities pass me by.
FUN FACT – I am a mother of an amazing daughter named Sierra. The biggest adventures of my life take me by surprise every single day.
2022 GOALS – I love to travel and have been lucky enough to travel to many countries. I want to travel to Kauai and South America. I want to ski Mt. Shasta, compete in more triathlons and other running events. My main goal is to live in the circle of positivity and keep saying yes and getting out there! And saying yes!!!
---
Follow us on California 89's Instagram @cahwy89 or check out the hashtag #ca89ambassador to see all of our ambassador and affiliate's adventures.
---