Login
Log in if you have an account
Dont have an account? Register
California 89: Our Brand Story
21 Apr 2022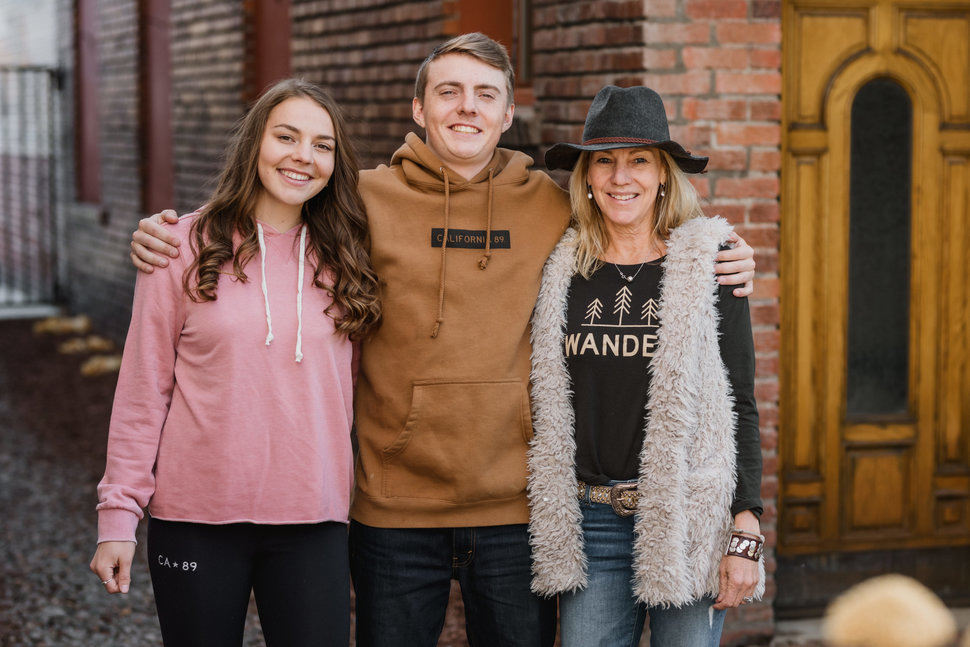 Get to Know California 89
With a focus on quality and education, California 89 is more than just a clothing or home goods store. It's a place to start your journey through the Sierra and beyond. Step inside, grab your gear and head out on the road that's California 89. 
California 89—the local Truckee brand that has two stores in Historic Downtown Truckee—has traveled quite the distance in their retail journey.
The brand and the road merge at an intersection within the Gotts family, where their love for the scenic byway is shared to Truckee locals and visitors through their unique apparel line and home decor store. From a black, white and gray color scheme to the initial idea of being a mobile unit, California 89 (the brand) has traveled quite the distance. In fact, their journey is not unlike an epic road trip. 
Choosing The Destination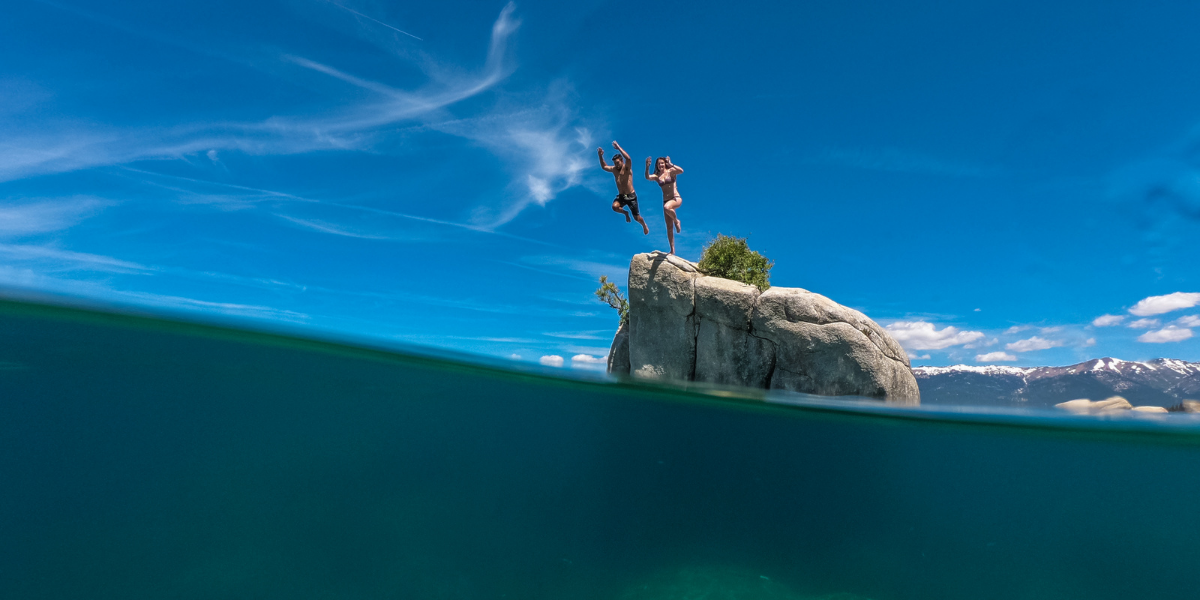 Lisa Gotts, founder of California 89, has a background in the magazine industry. Increasingly burned out by corporate lifestyle, she flirted with ideas on making her exit from the fading industry. 
It was 2012, her daughter Bella's 16th birthday. The family and their friends were visiting North Tahoe from San Francisco, hanging out at Squaw Creek, when Lisa had an epiphany. It was to make a brand out of 89.  
"It has it all—lakes, mountains, national parks, great little towns. Everything that I absolutely love about Tahoe is on 89."
That was on August 23. California 89 officially opened on December 22. 
Selecting a Route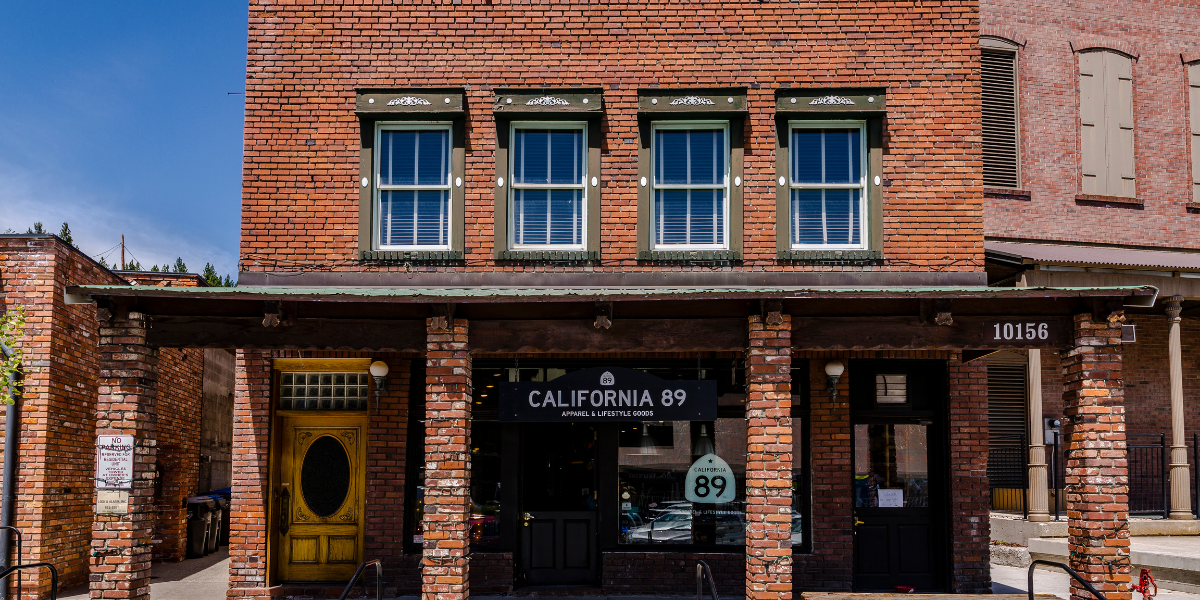 Initially, California 89 brand colors were strictly black, white and gray. In fact, they still get long-time followers in the store, remembering their first designs. The first concept was that California 89 would be a mobile unit that had the freedom to travel around and sell their products as a pop-up concept. They even bought a truck but soon realized that permitting would be difficult, as would popping up shops in the winter. 
After shopping for North Tahoe locations, they ultimately signed a lease at their current apparel store location in Historic Downtown Truckee. At first, there was very little foot traffic at the end of the strip next to the AT&T building. But that all changed with Town renovations and more businesses and restaurants moving into that section of Truckee's Historic Brickelltown. 
Grabbing Travel Mates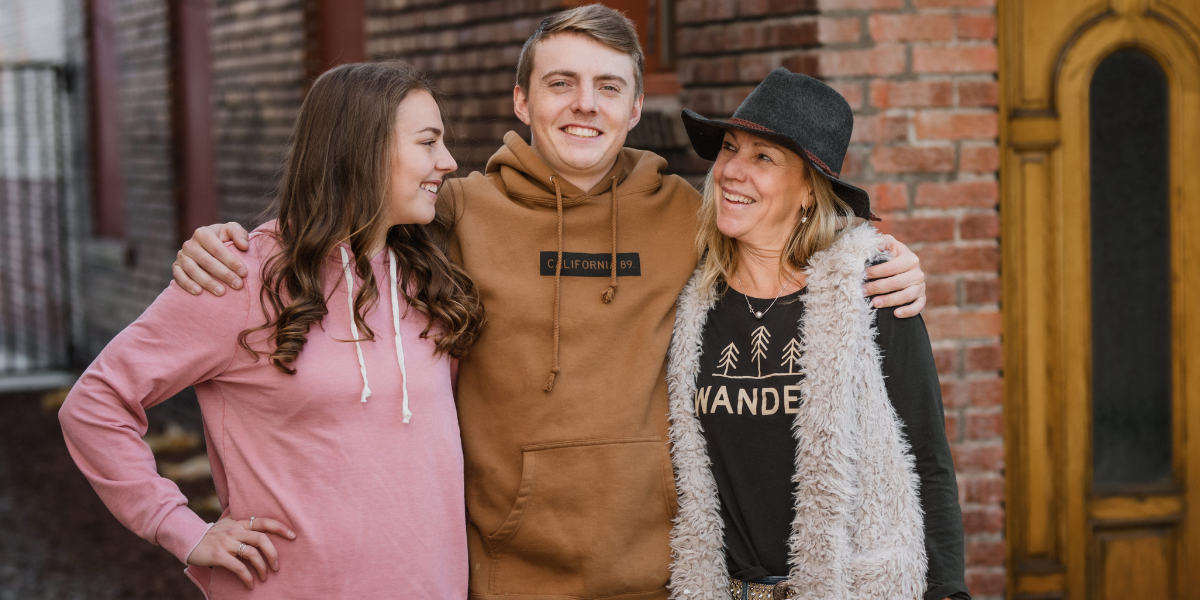 It's all in the family at California 89, with Ethan and Bella, Lisa's two children, steering various roles for the brand. 
Ethan Gotts became involved in the summer of 2013, helping in the store and at their Truckee Thursday booth. Eventually, he took on a management role, helping with everyday operations, including ordering, website management, attending trade shows, technology and design. "The website is really an entire job in itself. But we have so much more to do than just that," says Ethan. When the California 89 Home Store opened, Ethan grabbed the reins at the apparel store, allowing Lisa to spend time on her new mountain modern home concept.
Bella Gotts, who was in college when California 89 was born, would help out around the store in between semesters and studying abroad. After graduation, she spent time working at various Tahoe businesses. In 2019, she joined her family at the store on a more permanent basis. "I can actually work with people that I love, and it just made more sense to me," says Bella. Bella handles the California 89 ambassador program and social media efforts, among other roles. 
And the sleek, mountain designs on their apparel line? Those are all created by Lisa's sister, Lin Vermeulen and her design firm Square One Design. In fact, all the fun mountain designs on their apparel line come from the creative minds of the family. You won't find these unique designs anywhere else.  
The Journey Continues
"This journey has been super rewarding and incredibly fun. There's a whole creative side of me that I don't think I was using before. And I get to work with my kids! I mean, that's crazy. I never thought that would be something that would happen, or it was never part of the game plan. Yeah, it's fun, even if a bit more challenging over the past couple of years," says Lisa.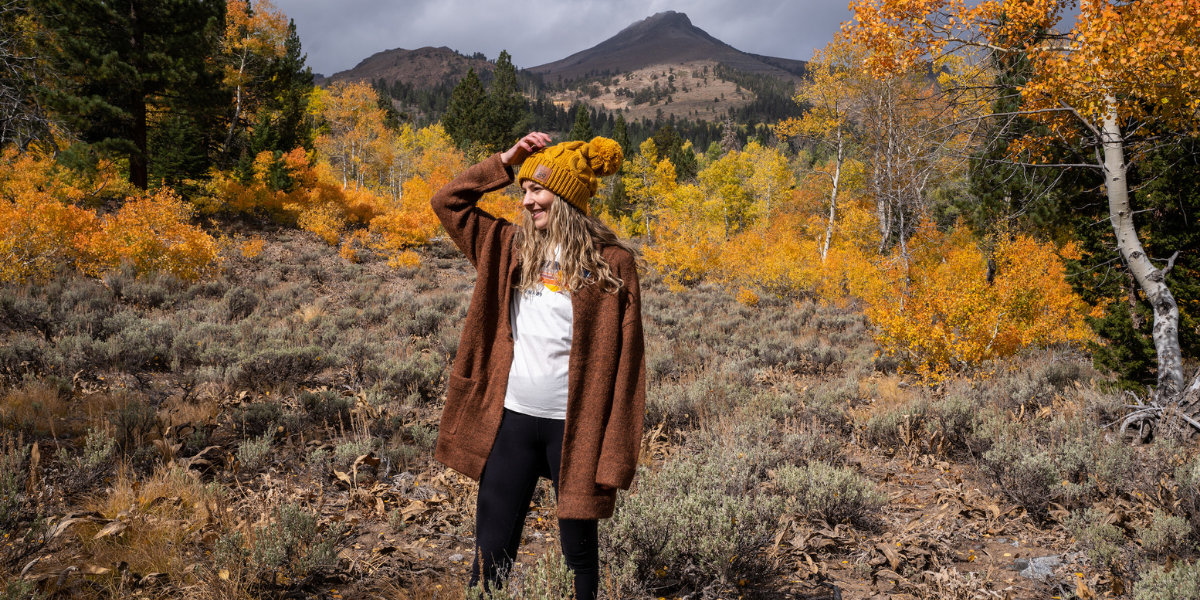 The real goal of the brand is to help people redefine what this area means to them. There's constantly a new hike, new spot, new place to visit along California 89. Even if you've visited a certain favorite spot in the fall, the landscape changes in winter or summer, giving it a whole new feel.  
Giving Back
California 89 loves the Tahoe Truckee community, which is why Lisa joined the Tahoe Fund Founders Circle in 2014 and contributes annually to their cause. 
The Love Blue Collection automatically donates $1 from each purchase to the Tahoe Fund, providing funding for environmental projects around the Lake Tahoe Basin with an emphasis on forest health, lake clarity, sustainable recreation, transportation and stewardship.
In addition, they recently received $5,000 from Intuit to distribute to local nonprofit organizations in the Tahoe area. One group they are supporting is Truckee Sports Camp for kids. Truckee Sports Camp promotes a fun group learning environment with a focus on bully-free sportsmanship. They teach healthy habits that boost confidence on and off the field through team and individual sports.
Embark on Your Journey
"Going through Lassen along 89 is insane. I came upon a geyser bubbling up, and it's just out of this world. And so you can have something like that and have this huge, vast volcanic park that 89 literally goes right through. It's just amazing." 
- Bella Gotts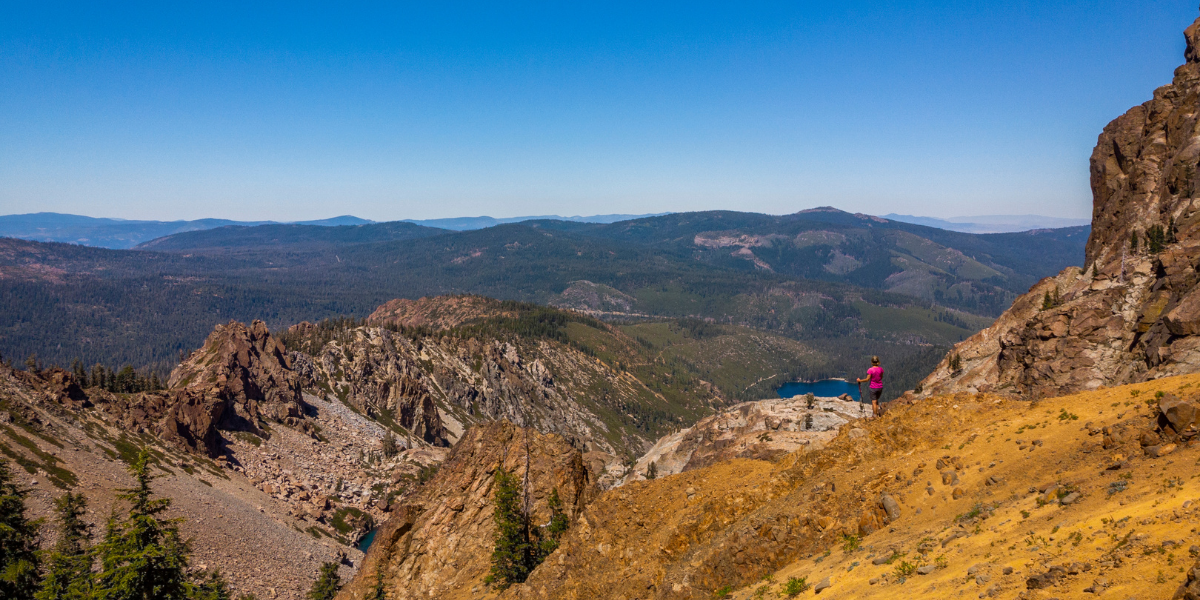 "I was driving back down from Bend, Oregon, on 89, and ended up at the bottom of Shasta. And that first hour stretch leaving from Mount Shasta coming down 89 was some of the prettiest roads I've ever been on. There was nobody on the road, it was middle of the summer and it was just gorgeous. I would love to spend more time there." 
- Ethan Gotts