Login
Log in if you have an account
Dont have an account? Register
Five Fun Snowshoe/Winter Hikes close to Truckee
25 Jan 2020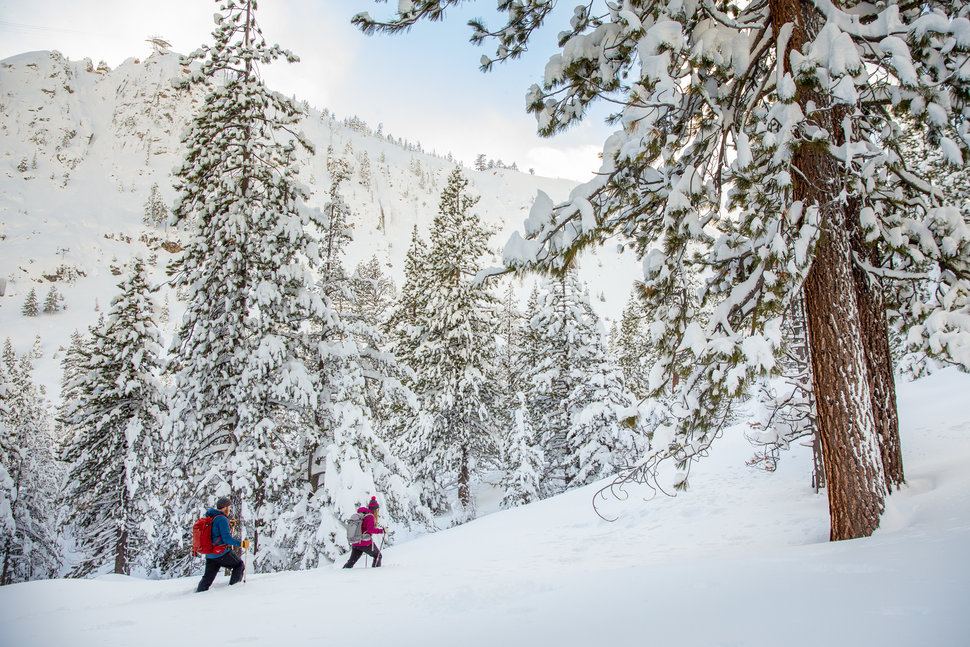 Five Fun Snowshoe/Winter Hikes close to Truckee
All Hikes are Dog-Friendly 
Coldstream Canyon
Coldstream Canyon is an easily accessible snowshoe/hike just East of Donner Lake.  It parallels Coldstream Creek and gives you beautiful views of Tinkers Knob.  It is an up and back trail so you can really pick the amount of time you want to spend.  It actually meets up with the PCT if you are looking for a longer jaunt.  The trail is well maintained as snowmobiles utilize it for trips up to the Lost Trail Lodge.  From Truckee take Donner Pass Road towards Donner Lake.  At Coldstream Road (where the Chevron is) take a left and follow the road for a quarter mile.  The parking area is at the end and the trail heads off to the left up the hill.
Donner Summit Canyon
Donner Summit Canyon is a moderately strenuous snowshoe/hike with beautiful views of Donner Lake and Donner Peak. It doesn't get a ton of sun, so it's a great option when snow has melted off of other sunnier trails.  Since it does have elevation gain make sure to check avalanche conditions before you go. To access the Donner Summit Canyon Trail, there is a small parking area on the south side of Highway 40, about a third of a mile up from the intersection with South Shore Drive.
Tahoe Donner Summit (Glacier Way)
High atop Tahoe Donner the Glacier Way trailhead opens up to some beautiful views of Donner Lake, Castle Peak and the Sierra Crest.  This out and back snowshoe/hike is perfect if the winds are calm.  Head up Skislope past Tahoe Donner ski resort and take a left at Glacier Way and you will see the parking area for the Glacier Way trailhead.
Donner Peak
While this hike in the summer is often overcrowded, the winter months allow for a more leisurely trek.  From the trailhead you follow a portion of the PCT and then climb through a series of switchbacks with views of Lake Mary.  You then intersect the slopes of Sugar Bowl and bear left up through wooded terrain up to the Granite slabs that lead you to the beautiful views from Donner Peak.  From Truckee the trailhead is up Old 40 to the summit.  Take a left at the summit and you can park in the lot and take the short walk down to the trailhead on the left or if there isn't too much snow you can head closer to the trailhead.
Donner Lake Memorial Park
This is one of the most basic snowshoe/hikes around Truckee – but not to be overlooked.  It offers fantastic views of the lake and beautiful pines and Donner Peak.  You can snowshoe/hike close to the lake or hug the mountainside and head into the pines.  The terrain is flat and easily accessible.  You can park right off from Donner Pass Rd just before the lake and access the trails from there.
Join us Sunday, February 9th for a fun Full Moon Snowshoe Adventure.  Meet at the store at 6pm and we will carpool to Donner Peak.  Sign up on here: https://www.facebook.com/events/187264865681186/
Sneak Preview : 
Video is Taken on Tahoe Donner Summit (Glacier Way)