Login
Log in if you have an account
Dont have an account? Register
Plan the Ultimate Dog-Friendly Trip to Tahoe this Month
03 Aug 2022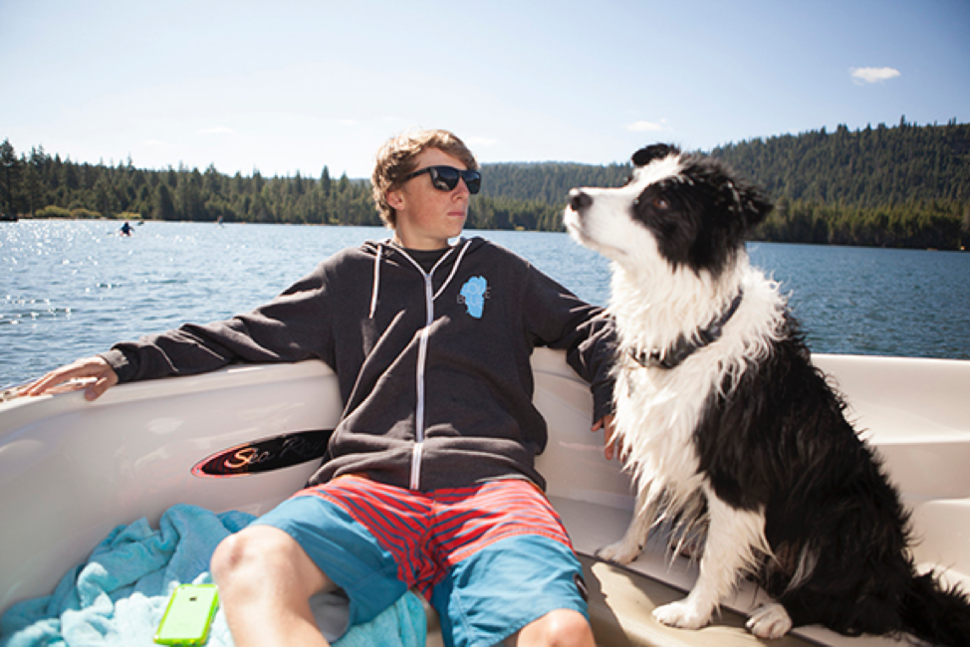 Are you longing to get to Tahoe but don't want to leave your furry companion behind? Good news! Tahoe has several dog-friendly activities for you and your pups to enjoy together. Pack your bags and your pup, and prepare for the ultimate dog-friendly vacation. Below we've listed some of our favorite things to do with our dogs in the Tahoe area.
Take a Dip in Lake Tahoe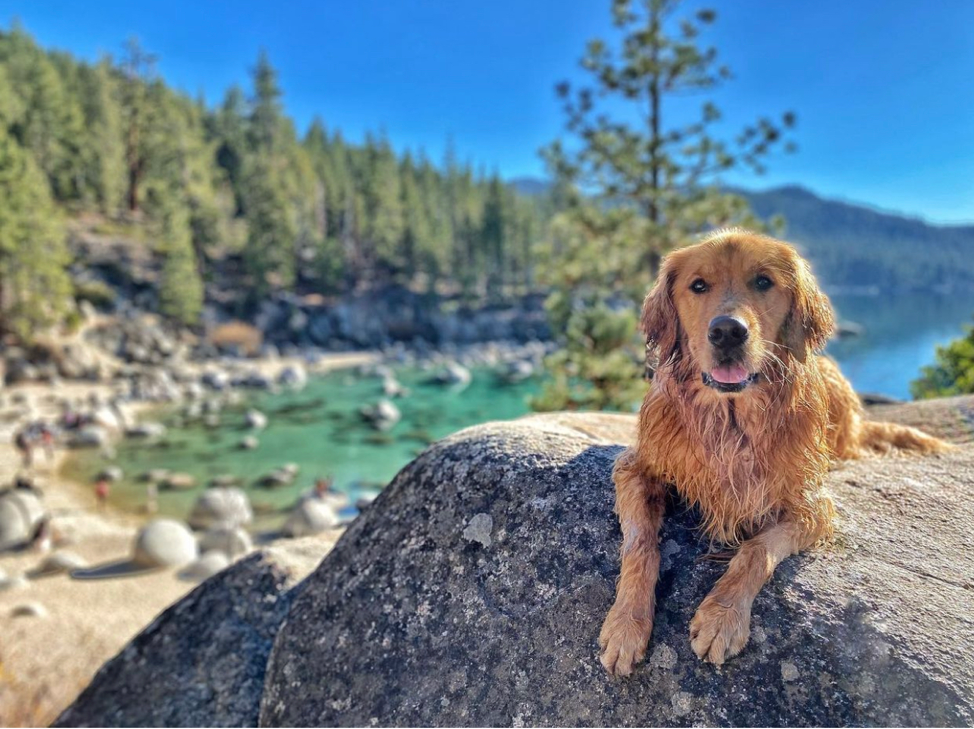 Photo: @goldenfinnanigans 
Experience the cool, clear waters of Tahoe with your dog! There are several dog-friendly beaches and access points to Lake Tahoe. If you decide to adventure to one of these spots, remember to respect other beach visitors and help keep the pristine waters of Lake Tahoe beautiful by packing out your trash (including dog poop).
Below are eight great spots you can bring your dog to on Lake Tahoe. Be sure to review the restrictions of each location before heading out on your adventure.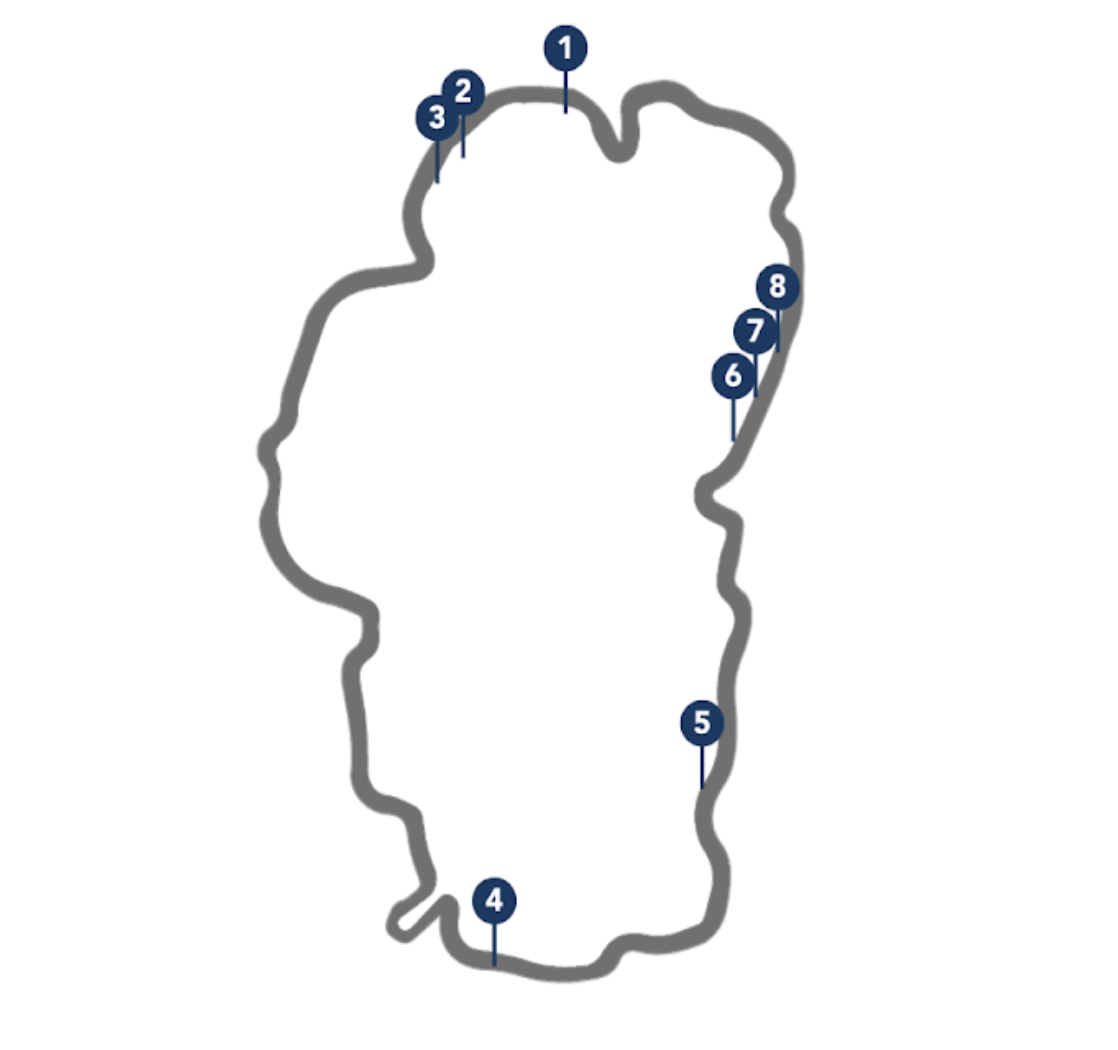 Racoon Street Beach

Patton Beach

Carnelian West Beach

Kiva Beach

North Beach at Zephyr Cove

Skunk Harbor

Whale Beach

Chimney Beach
Conquer the Trails Together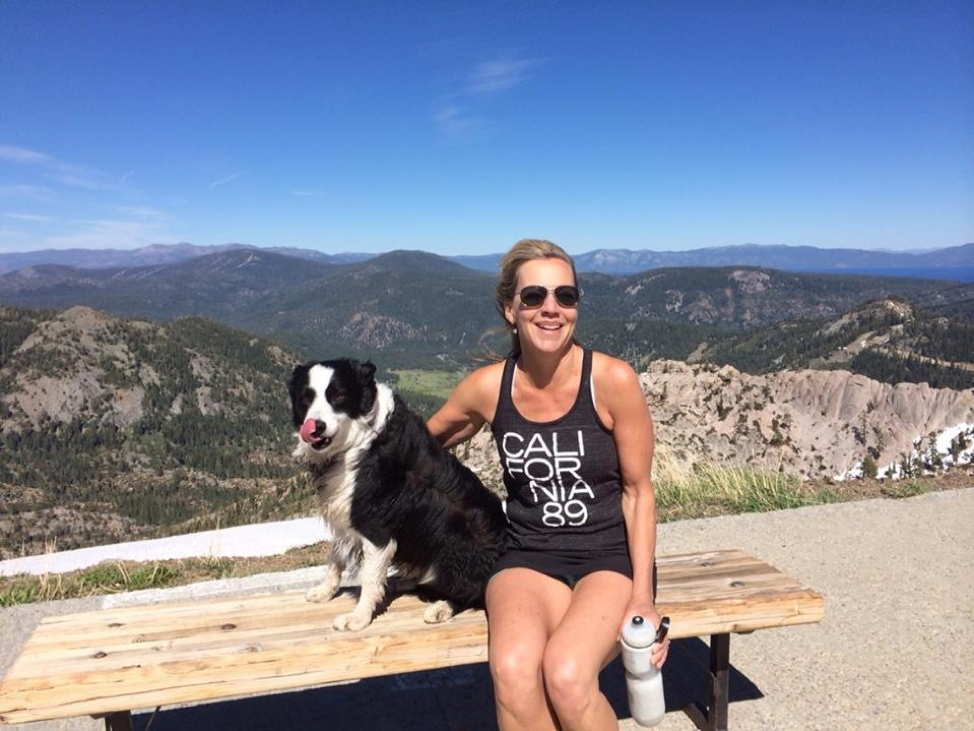 Hiking is always more fun when you bring your dog along with you. There are endless dog-friendly treks in the area, so it might be challenging to know where to start. We consider three things when selecting the perfect trail: trail length, shade, and water. 
Different dogs can handle different hiking distances, and it will be up to you to know what your dog can handle. Shade is also an essential factor. If it's a hot summer afternoon, your dog will be much happier if they can take a rest under a shady tree. Lastly, we like to look for water on the trail. If there is a creek or lake for our dogs to cool off in, it's definitely a bonus!
Below are three hikes we love to take our dogs on. 
Sagehen Creek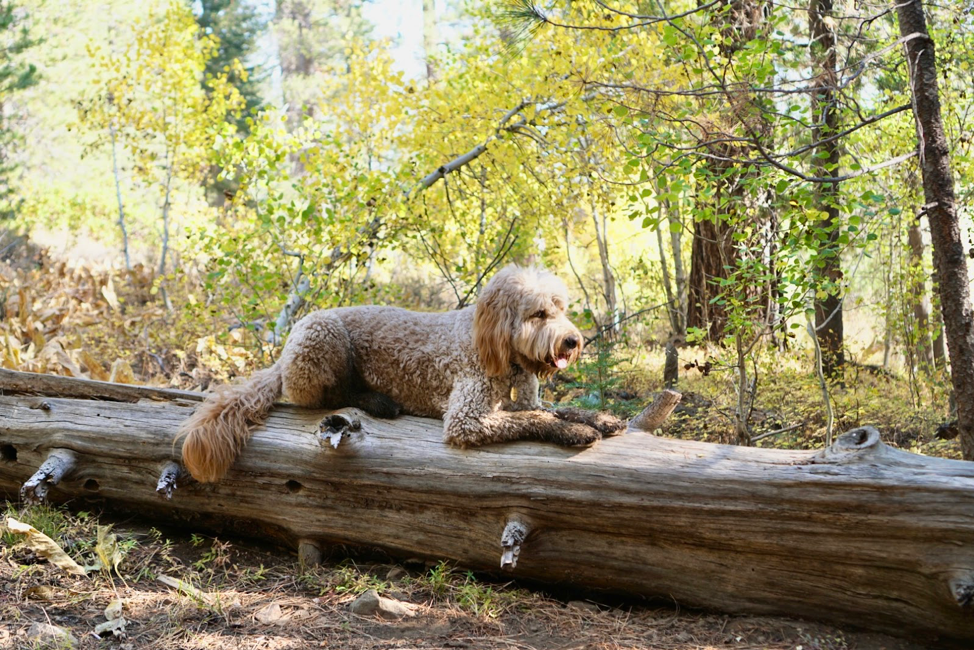 Sagehen Creek Trail is a gentle 6-mile out and back trail near Truckee.
This trail is excellent for families and dogs and features a beautiful creek and reservoir at the end for your pup to romp in. The trail is flat and straightforward, with plenty of wildflowers to see in the spring and summer months. 
Length: 4.8 miles
Area: Truckee
Elevation Gain: 246 ft.
Difficulty: Easy
Trail Type: Out & back
Shirley Lake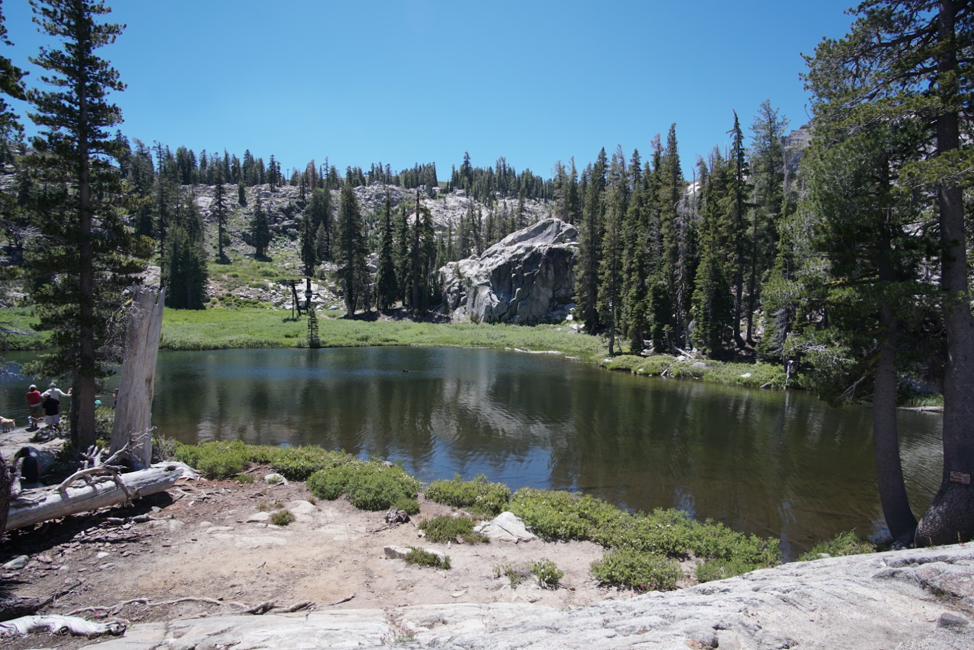 Located near the base of Palisades Tahoe, this hike is a favorite among locals and visitors. Dogs love this trail because it follows a creek, which flows with the past winter's snowmelt creating rushing waterfalls and streams for cooling off.
About two miles into the hike, you can find Shirley Lake, where you and your pup can relax, enjoy lunch, and take a dip in the alpine lake. When you are done refreshing yourself at the lake, complete your hike up to High Camp, where you will find a restaurant, lawn games, and a swimming pool.
 Area: Olympic Valley
Length: 5.7 miles
Elevation Gain: 1,952 ft.
Trail Type: Out & back
Tip: Cut the hike in half by taking the tram down for free from High Camp! Check the
Palisades Tahoe website for information on the Tram schedule.
Floating Island & Cathedral Lakes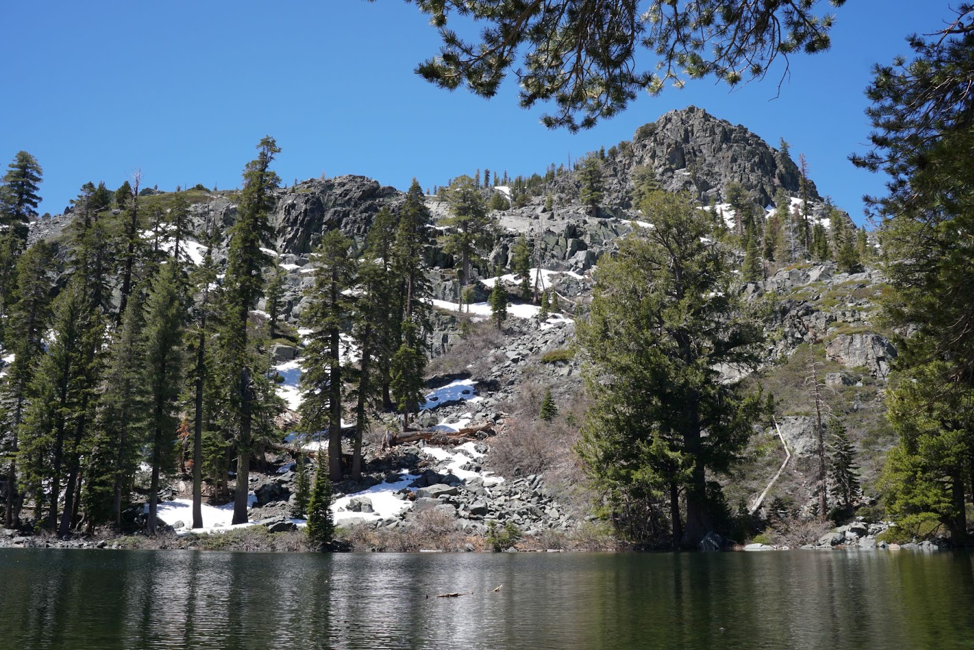 The hike to Cathedral Lake is a lake-lovers paradise and perfect for pups. 
From the trailhead, the route parallels Fallen Leaf Lake, climbing gently as it proceeds through the forested slopes of Tallac's lower half. Unlike the hike up to the summit of Tallac, which is quite rocky and exposed, the lower half of the trail is moderate with quite a bit of shade.
Eventually, you will reach Floating Island Lake, which is named for the grassy island in the middle of the alpine pool. When you and your pup are done exploring Floating Island Lake, continue onwards to Cathedral Lake. From the shoreline of Cathedral Lake, you will be granted sweeping views of Lake Tahoe, Fallen Leaf Lake, and the encompassing mountains. After taking a swim with your dog, retrace your steps back to the trailhead.
Area: South Lake Tahoe
Length: 5.5 miles 
Elevation Gain: 1,197 ft. 
Trail Type: Out & back 
Dogs Allowed: Yes 
Ride the Palisades Tahoe Tram to High Camp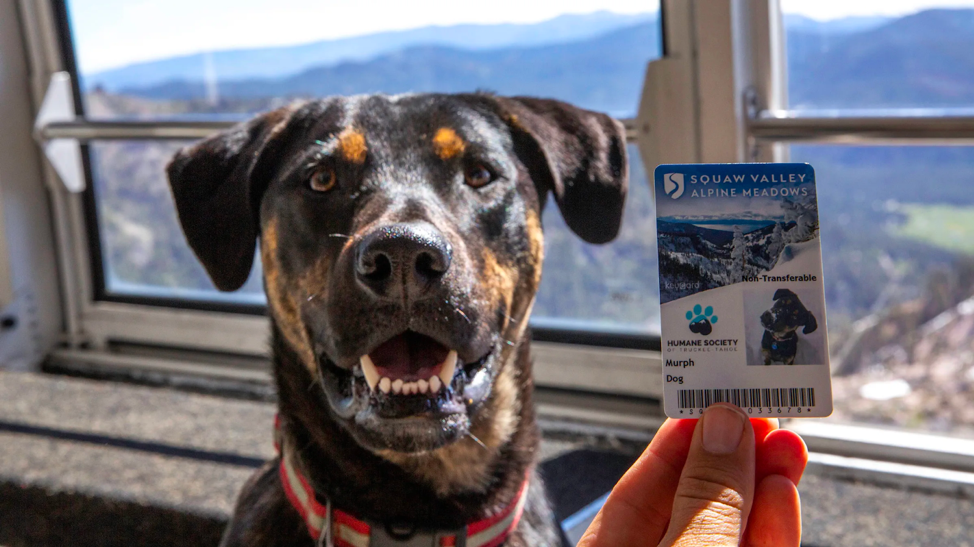 Photo: Palisades Tahoe
The tram at Palisades Tahoe is dog-friendly! Dogs on leash are welcome to ride the Aerial Tram 2,000 vertical feet to High Camp during the summer months for sightseeing and hiking. Dogs ride for free, but you can get a Palisades Tahoe Pet Pass for $10, with all proceeds going to the Humane Society of Truckee-Tahoe. 
Float the Truckee River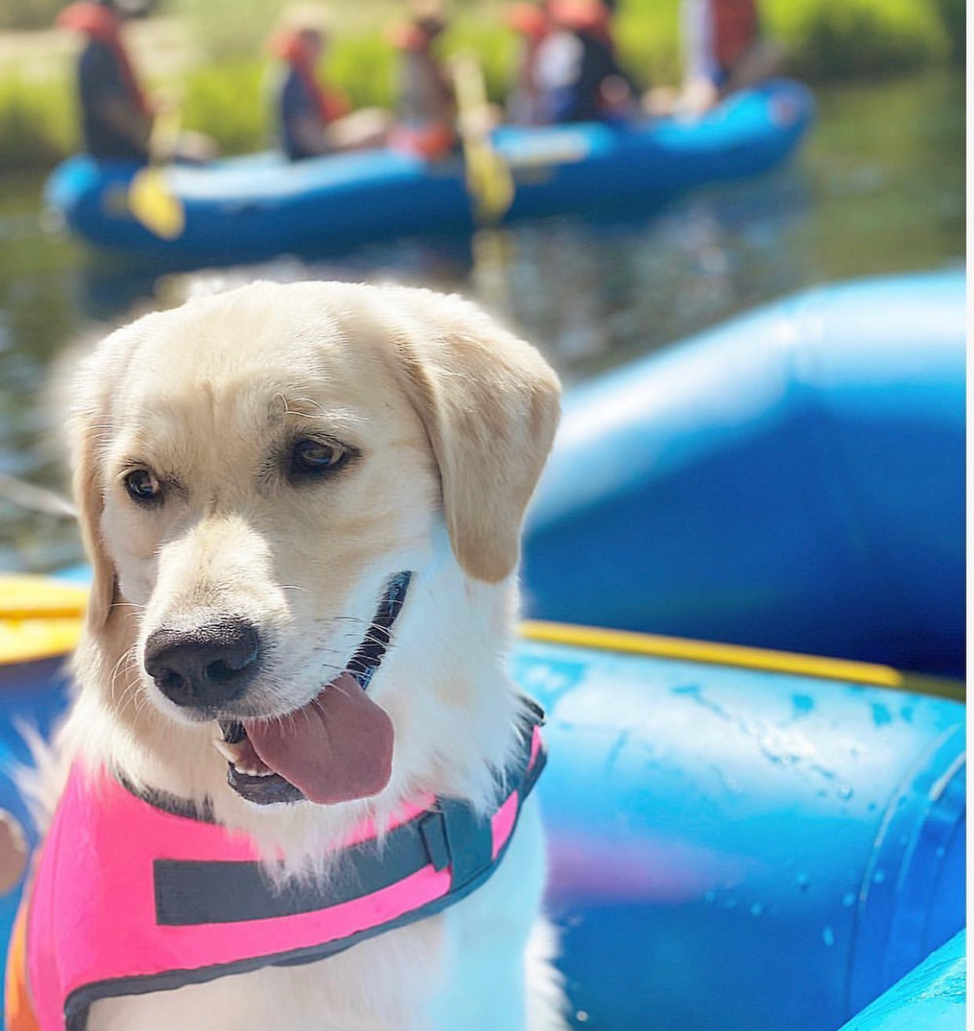 PHOTO: Truckee River Rafting
A dog, sunscreen, and a cooler are all you need for the perfect day on the Truckee River. The Truckee River Rafting company is dog friendly, so you and your pup can safely float down the river together in a large raft. However, even though you'll be in a raft, it's important to note that there are a few rapids on the river, so make sure only to bring along pets who are good swimmers. 
During your float, pull of to the side of the river in a calm spot and let your pup romp around in the cool water. We like to bring a ball so they can get out some energy playing fetch. 
Be sure to check with Truckee River Rafting about availability, water levels, and pet policies before booking your trip.
Shop in Downtown Truckee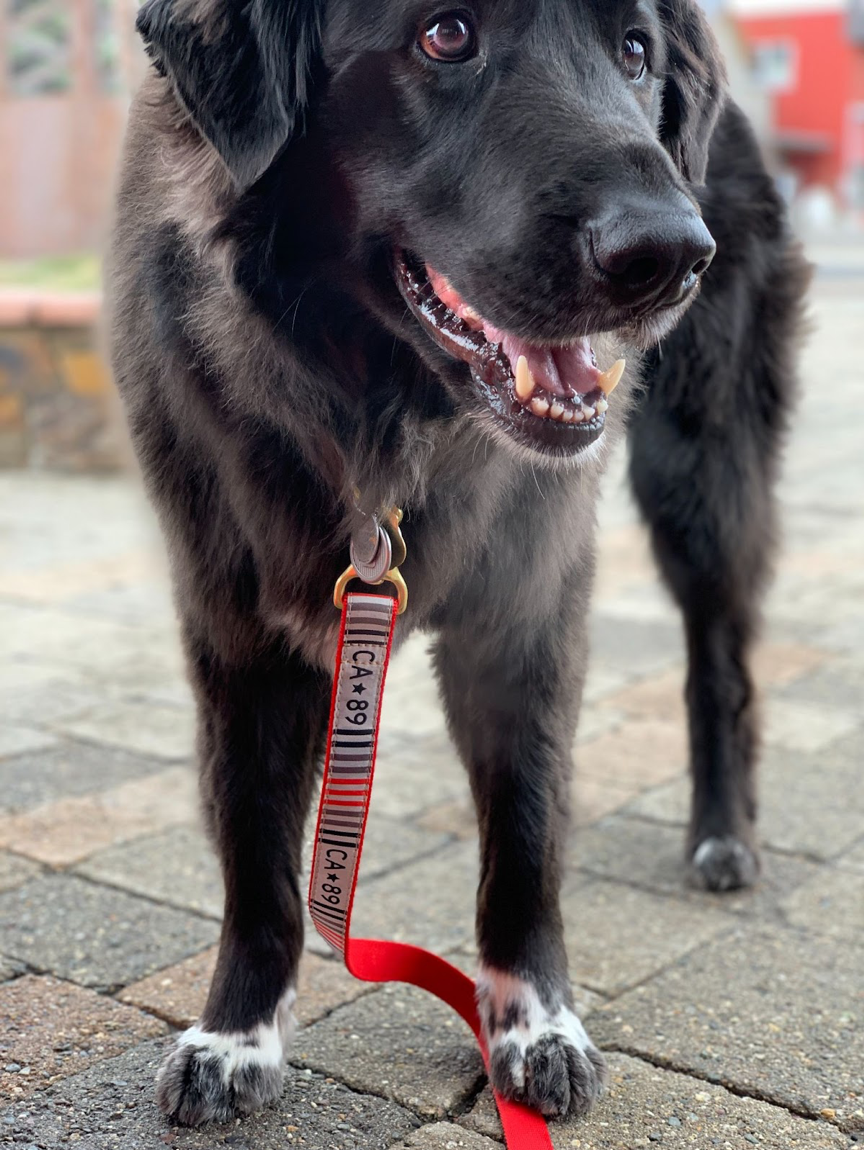 There's so much to see in Downtown Truckee, and many local shops are dog-friendly. Bring your pup in at either one of our stores, CA89 or 89 Home! Be sure to snag one of our adorable dog collars so your pup can show their love for the 89 way of life. After you finish shopping, grab a bite to eat on one of several outdoor patios in town.