Login
Log in if you have an account
Dont have an account? Register
The Ultimate Fall Weekend Itinerary on 89
11 Oct 2022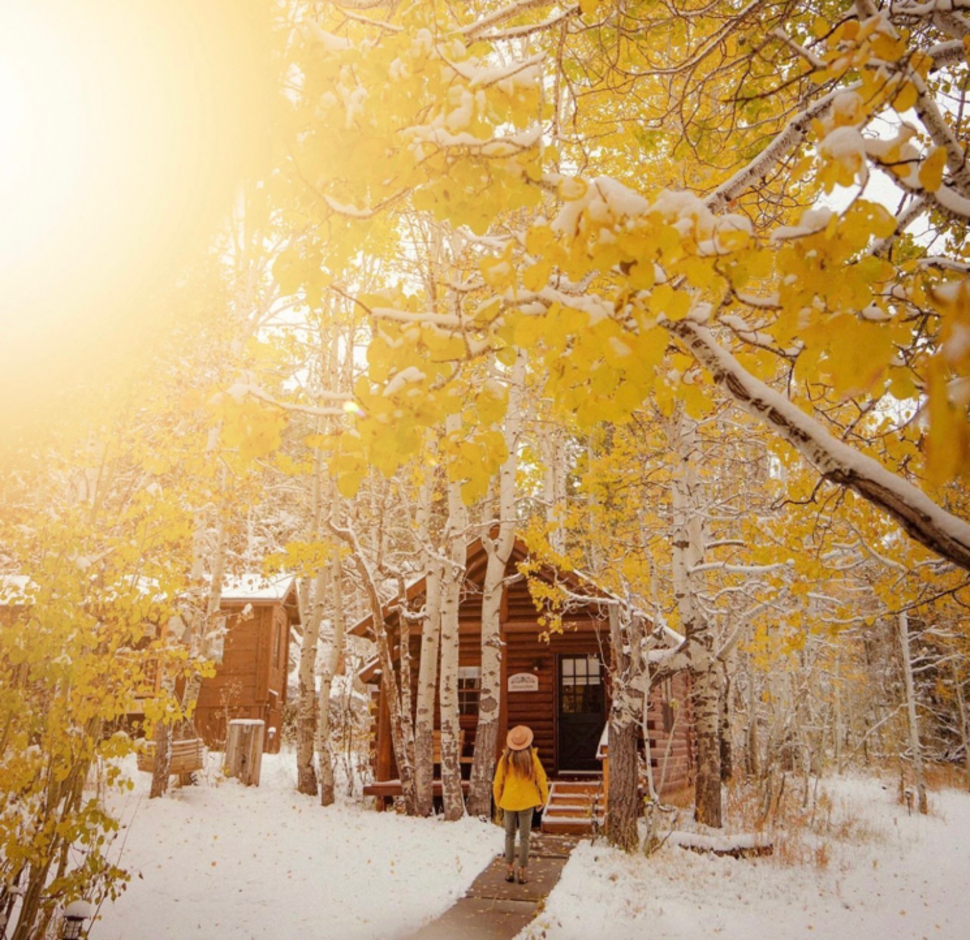 Crisp, cool mountain air and brightly colored foliage make fall the perfect time to explore CA89. Whether you head to the mountains to spot the changing leaves or to find some solitude on the shores of Tahoe, we've curated a weekend itinerary that will make fall lovers rejoice.
FRIDAY
-
Start your weekend in Hope Valley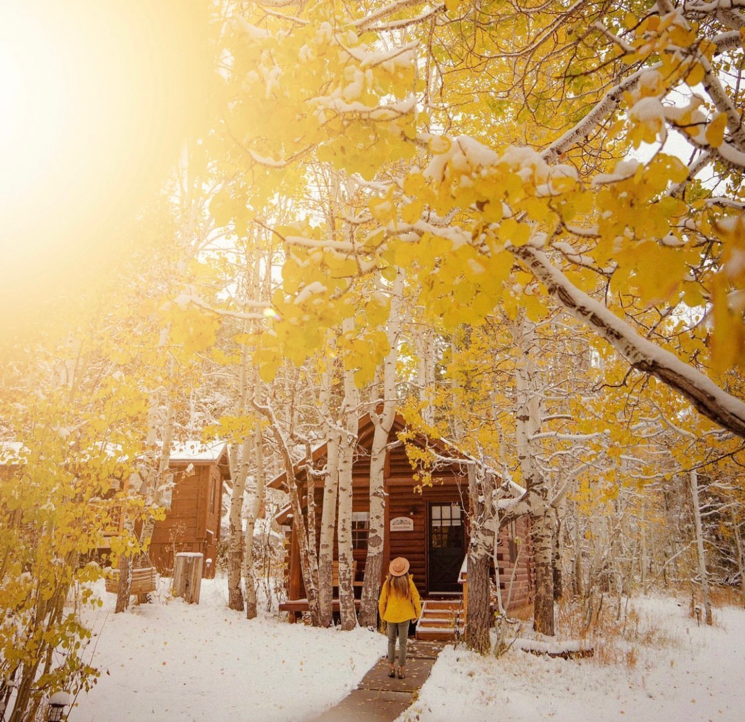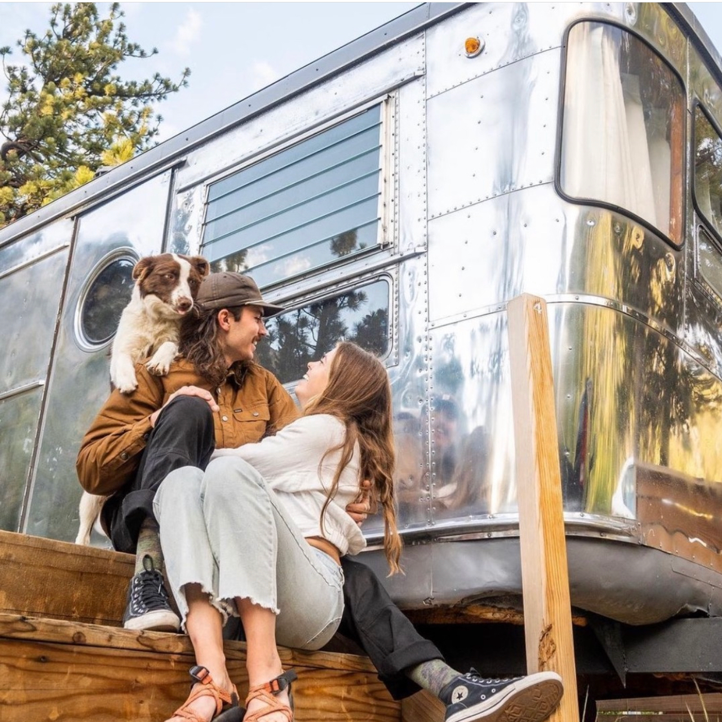 Photos: @wylderhotel 
4:00 PM - Check into your cabin or campsite at the Wylder Hotel
Wylder Hope Valley is considered one of the best resorts in the High Sierra! Their incredible property is nestled within the slopes of the eastern Sierra Nevada Mountains, just 20 minutes from South Lake Tahoe. There is plenty to experience just on their property, so spend some time walking around and exploring after checking in.
6:30 PM - Dinner at Sorensen's Cafe
The Sorensen family first settled in Hope Valley in 1926. They opened their doors to guests who came from near and far to enjoy the beauty of the Sierra Nevadas. For generations, people have been coming to Sorensen's Café for home-cooked meals and mountain hospitality. 
8:00 PM - Campfire & Smores
Nothing goes hand in hand quite like a bonfire and smores. What better way to kick off your weekend in the mountains than with this tasty tradition?
SATURDAY
-
Enjoy
fresh air & leaf-peeping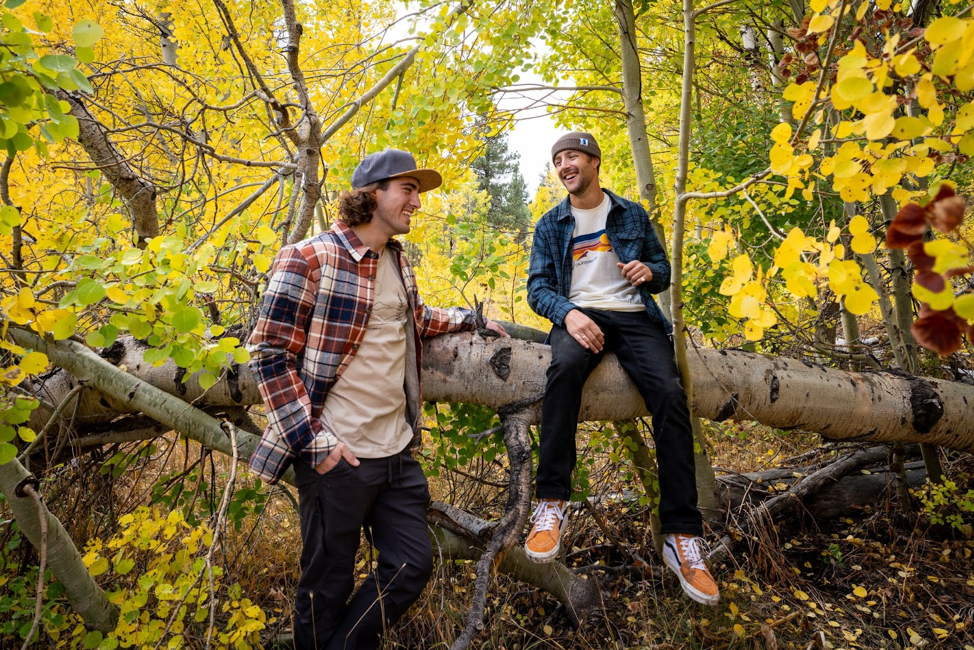 8:00 AM - Breakfast at Your Cabin or Campsite
Wake up and enjoy a meal in your home for the weekend.
 9:30 AM - Hike & Explore Fallen Leaf Lake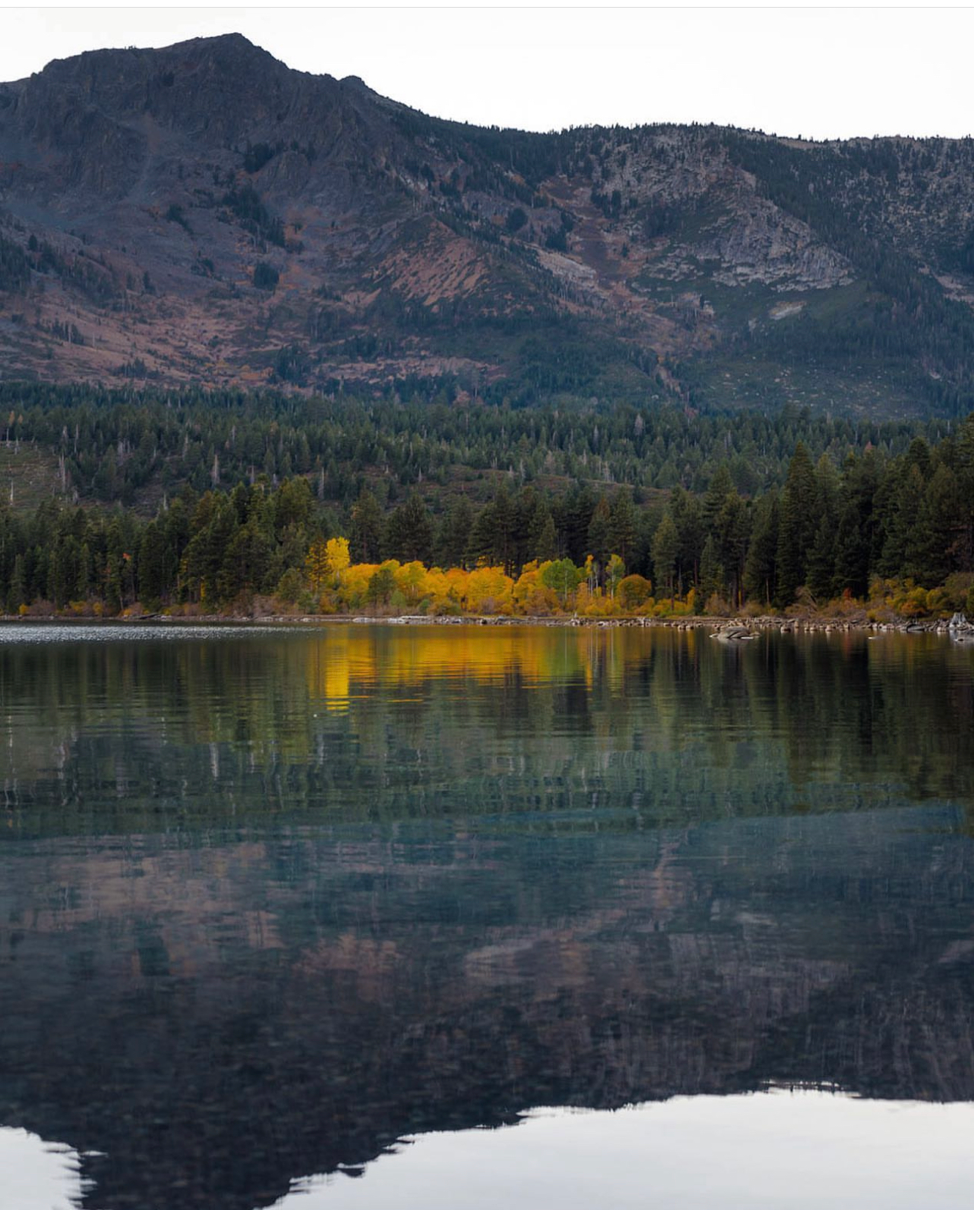 (Photo: @gabriellaviola)
This pristine alpine lake on the south shore of Lake Tahoe near Mount Tallac has some of the best fall colors over water combinations. Even the road down to the lake will provide you with plenty of golden aspen trees. There is a hiking trail here that parallels the lake and gives hikers some great opportunities to see fall colors. 
Pro tip: The best leaf views and photography opportunities are at Saint Francis Chapel. Following the Fallen Leaf Road for 4.8 miles. The chapel is located on the left side of the road just before the Fallen Leaf Fire Department
12:00 PM - Lunch at Lake Tahoe Ale Worx at the Y
After hiking, treat yourself to a wood-fired pizza and a self-serve beer at AleWorX, The Y. Their patio is kid and dog-friendly and tends to be filled with beer-loving adventure-seekers.
2:00PM - Leaf Peeping on Luther Pass
On your return home from lunch you will drive through Luther Pass. Luther Pass is between Meyers and Hope Valley along Highway 89. Here you can find thick groves of aspens along the road and plenty of turnouts to stop and snap photos. 
3:00 PM - Visit the Hope Valley Cabin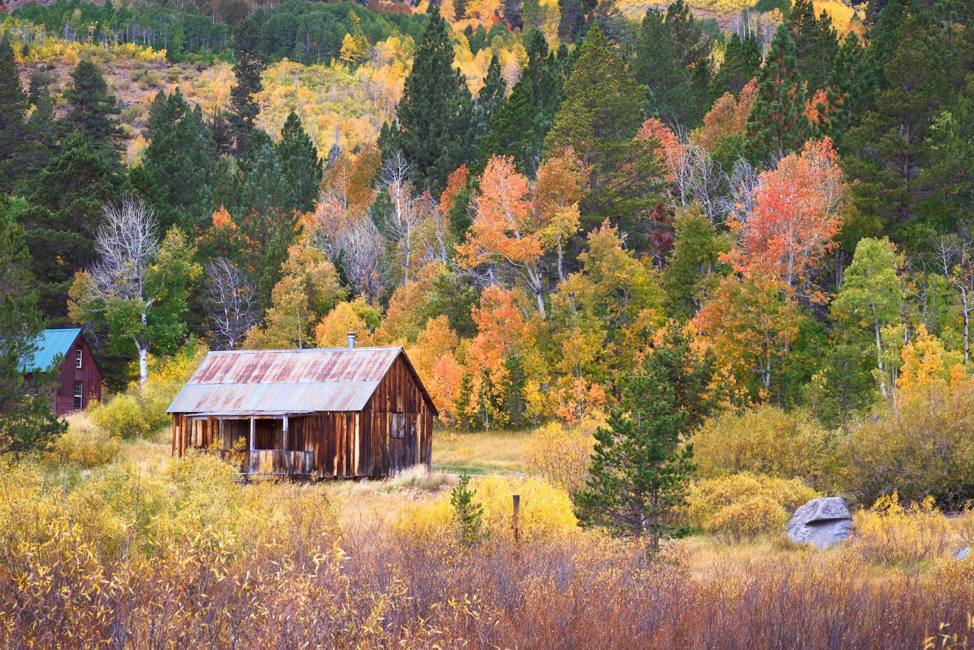 Photographers travel from all over the United States to photograph this cabin that sits in the middle of the forest with Red Lake Peek behind it. It's an iconic image of Hope Valley and one you won't want to miss. 
The Hope Valley cabin is located on the side of the road on Carson Pass Highway. Once you come down to the "T" in the road from Highway 89 & Highway 50, turn right onto Carson Pass and drive until you see it.
5:00 PM - Picnic Dinner on the Wlyder Grounds
Need extra provisions? Pick up something from the Wylder General Store. 
8:00 PM - Sauna & Star Gazing on Your Cabin Porch or Campsite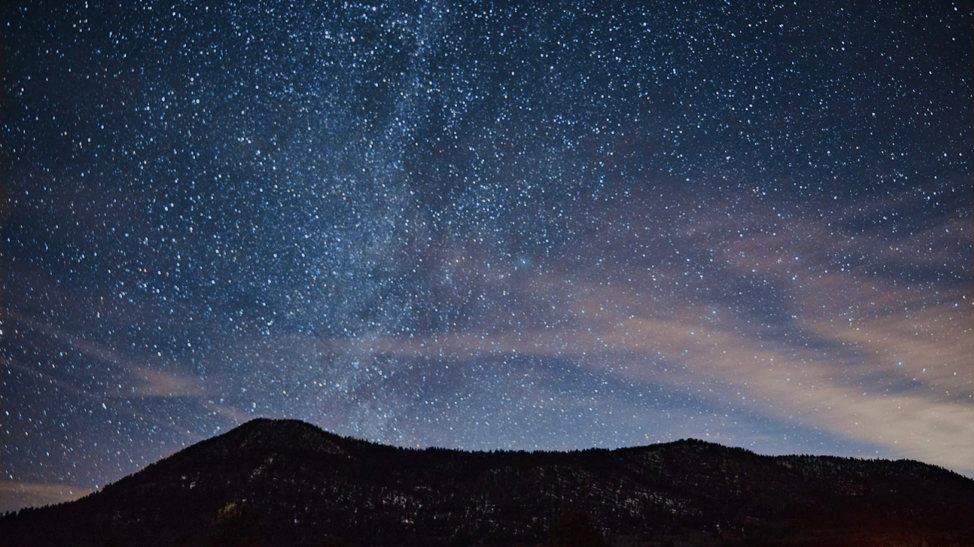 Photo: @Wylderhotel 
9:00 PM - Early to Bed for an Early Morning!
SUNDAY
-
Find some solitude on Lake Tahoe
5:00 AM - Wake Up for sunrise at Emerald Bay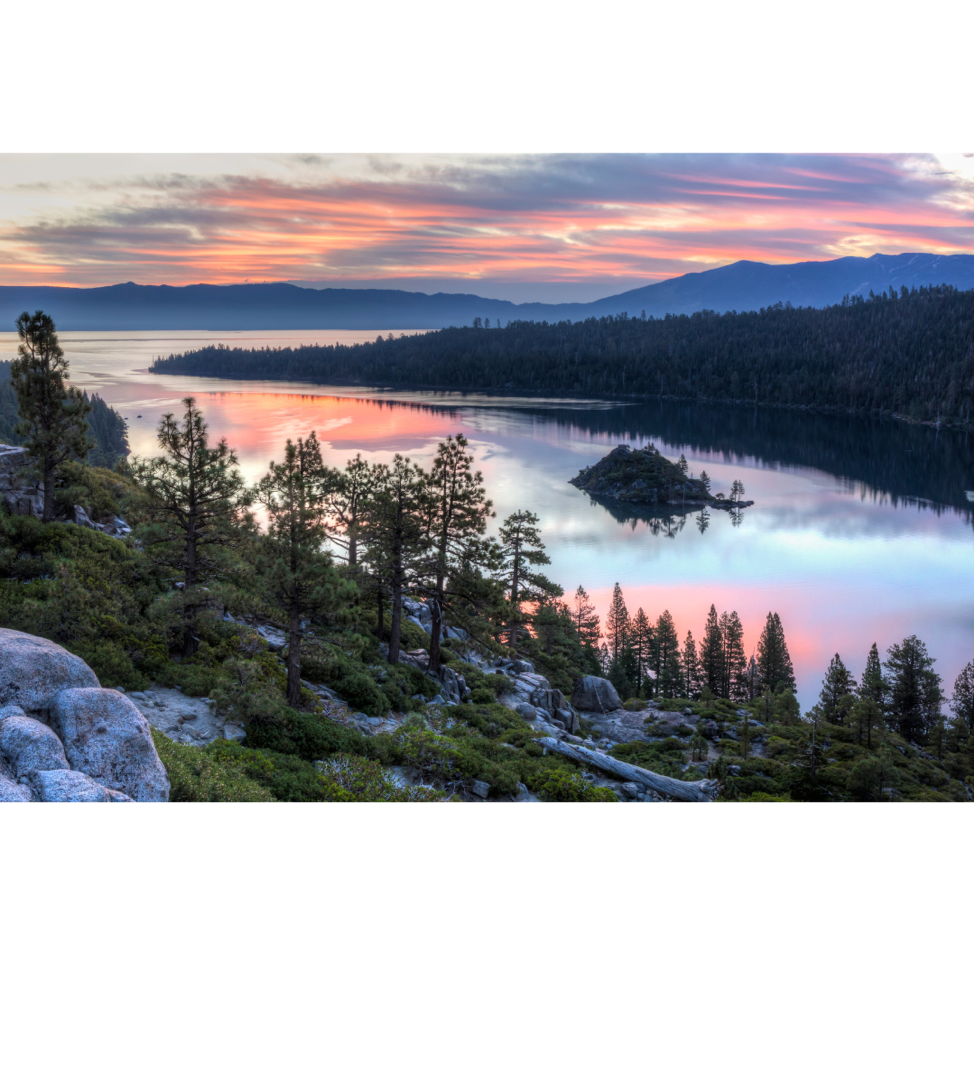 Is 5:00 AM an early morning? For most of us, yes. However, we promise sunrise on Lake Tahoe will be worth it. Emerald Bay is ~25 miles from the Wylder Resort. Even though sunrise isn't until around 7:00 AM this time of year, the best colors come before the sun, so we recommend getting there an hour early to settle in!
8:30 AM - Drive North Along Tahoe for Breakfast at Firesign Cafe
Enjoy the views of Lake Tahoe to your right as you drive up to Firesign Cafe, just south of Tahoe City. This is a classic spot for breakfast served in a cozy, bustling diner and is a local favorite for a reason!
10:30 AM - Walk the beach at Sugar Pine Point
Sugar Pine Point State Park contains one of the finest remaining natural areas on Lake Tahoe and is typically not too crowded this time of year. The park has nearly two miles of lakefront for you to walk and enjoy and has dense forests of pine, fir, aspen, and cedar.
1:00 PM - Pack up to head home
After an action-packed fall weekend, you'll hopefully leave with great memories and feeling refueled for the week ahead!