Login
Log in if you have an account
Dont have an account? Register
Why April is the Best Month in Tahoe
02 Apr 2016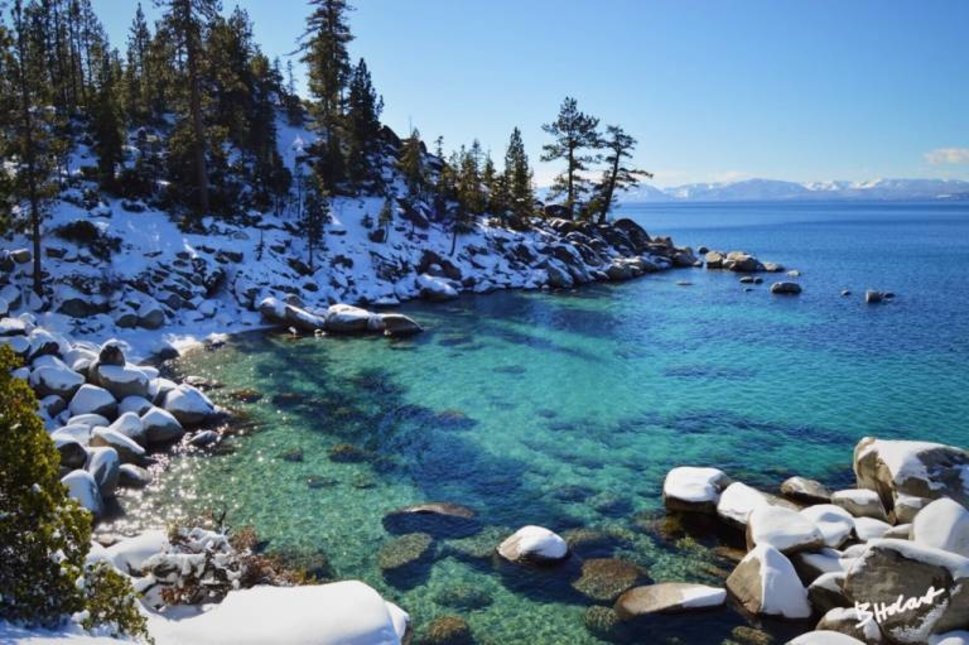 MONDAY, APRIL 4
We couldn't be more excited for Spring skiing, and to celebrate, we're introducing a new blog series written firsthand from our Ambassadors. To kick things off, photographer Britt Hobart tells us why she loves Tahoe in April:
There are plenty of reasons why Tahoe is a great getaway during early Spring: The Winter crowds are gone, but there is still snow on the ground, allowing you to appreciate Tahoe in all its glory! As a Tahoe local, I have narrowed my list down to seven reasons why Tahoe is an ideal destination for your ultimate Spring vacation while there is still snow on the slopes!
The MOUNTAINS
Lake Tahoe is known for being home to some of the most diverse ski resorts in the northern hemisphere. There are numerous types of terrain to choose from, for anyone at any level. Whether you are a native skier/snowboarder, or you are enthusiastically learning – there is something for everyone. Thankfully we've had enough snow this Winter that our resorts are still open for some epic Spring skiing! No matter where you decide to go, Tahoe will not disappoint. You will be in awe of the incredible landscapes encompassing the mountains. My favorite mountains to shred: Northstar, Mt. Rose and Kirkwood.
The HIKES
Imagine wandering amidst a calm forest covered in a beautiful blanket of snow and serenity. Tahoe has some of the most beautiful hikes – especially during early Spring while there's still snow on the ground and the weather is warming up. I'd recommend having a pair of snowshoes on hand so you can easily strap those puppies on and discover Tahoe at entirely new heights. A few of my favorite places to hike: Mt. Rose backcountry, Cave Rock, Fallen Leaf Lake, Eagle Rock and Flume Trail, just to name a few.
The VIEWS
Alongside enjoying the beautiful hikes around the basin, Tahoe has some of the most INCREDIBLE views I have ever witnessed. Whether you are taking a lakeside stroll along the beach, or elevated well into the mountains, you will not be disappointed as this beautiful lake is consumed by glorious mountain ranges. Get your camera ready!
The SUNSETS
Normally, when you think of sunsets, you might think of beautiful colors in a tropical destination located along a gorgeous coastline. I guarantee Tahoe will blow that image out of the water. With the combination of the lake, mountains and sky, the blend makes for absolutely breathtaking sights. I can attest, as I live here and yet every day I am amazed by the afterglow that illuminates the basin with vibrant hues and breathtaking imagery. I can never get enough!
The SNOW
Given that the past few years have been a bit dry (to say the least), Tahoe has made a total comeback this year, with over 400 inches of snowfall at the summit just this season. Tahoe is very much alive and well, and the resorts could not be happier as they have been thriving on all the white fluffy, powdery goodness. The snow has brought people from all over the globe to witness and experience the magic of winter. Many resorts don't close until May so come while you still can!
The LODGING
This mountain town has endless options of the perfect place to stay. You can chose anywhere from locating the perfect cabin on Airbnb to finding a more posh experience like staying at the Ritz Carlton, the Hyatt or The Cedar House Sport Hotel. Picture yourself cozying up by the fire or jumping in the spa after a long day out on the mountain. Either way you cannot go wrong and will have the lodging experience you are looking for at your specific fiscal disposition.
The EXPERIENCE
If you have never been to Lake Tahoe during Spring, you are in for the utmost mountain excursion. Tahoe has it all. The MOUNTAINS, The HIKES, The VIEWS, The SUNSETS, The SNOW, The LODGING & lastly The EXPERIENCE. No matter what adventure you chose while you are here you will leave Tahoe yearning to come back for more. This place has what I like to call the "mountain effect" on people. This place feels like home to those who come to visit. It's a place where you escape reality and become instantly immersed in the beauty surrounding it. ENJOY.
Follow Britt's Tahoe adventures and her jaw-dropping sunset photography on Instagram: @britthobart.