Login
Log in if you have an account
Dont have an account? Register
10 Top Things to do this Memorial Day
25 May 2017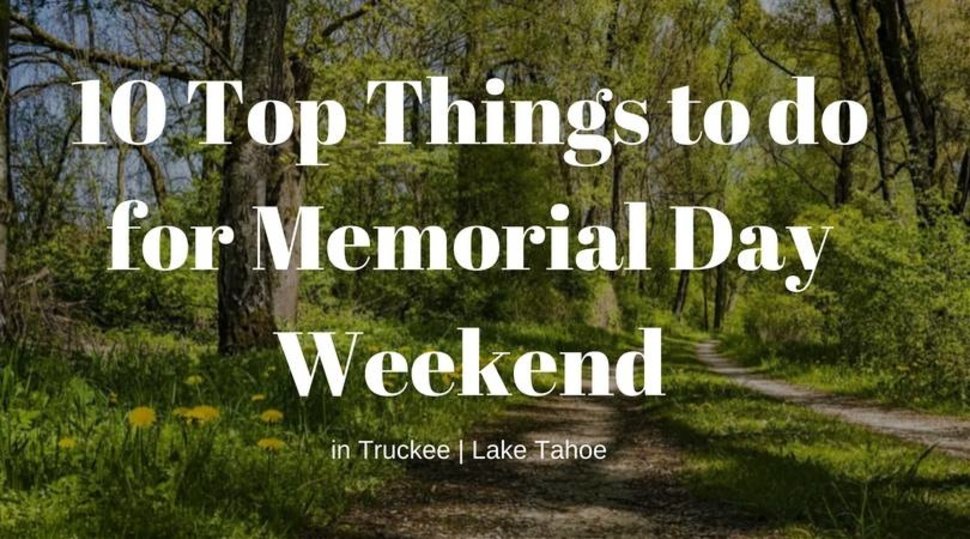 Made in Tahoe Festival: May 27 & 28th at Squaw Valley. This festival features live music and performances on three stages, as well as over 100 local vendors offering food, drink, and artisan goods that are made or inspired in the Lake Tahoe area.  Stop by the CA89 tent!
O'Neill Cup Stand Up Paddleboard Race, Sat May 27th. The 2017 Tahoe Cup Paddle Racing Series officially kicks off with the Series Opener with a 5 mile race around the shoreline of Donner Lake.   Friendly competition for all levels.
Cushing Crossing: Sun, May 28th.  The 27th Annual Cushing Crossing is the original pond skimming event that started a spring resort ritual. Filled with big spills and laughable thrills this is one spring event that you don't want to miss. Event kicks off at 1pm, awards at 3pm at the KT Base Bar.
Spring Skiing: All weekend at   Rose or Squaw Valley.  What is better than late season skiing in your t-shirt?  Ski for a few hours in the morning then grab a brew on the deck in the sunshine after.
Opening weekend at Lake Tahoe & Donner Lake – grab your beach attire, paddleboard or boat of choice and hit the lakes.  There aren't too many weekends you can ski and board on the mountains and then hit the lakes for all your water activities.
Grab your clubs – Pre-season Tahoe golf is open! Ponderosa Golf Course is a 9 hole (par 35), fun golf experience suitable for all ages and abilities with the most affordable rates in the Truckee & Tahoe region. Ponderosa is the perfect course for a quick 2 hour round of enjoyable golf.
Hit the Road - Dust off your road bike and head up old 40 to enjoy the beautiful views on Donner Summit. Or head out on 89 to enjoy the scenic route along Lake Tahoe.
Take a Hike – aim for lower elevation trails or south facing trails due to snow. Two of our favorites for this early season are Martis Valley and Donner Lake State Park
Shop till you drop – this is an amazing SALE weekend in Tahoe.  Huge bargains on all winter and spring gear – from hard goods to your favorite apparel.  Don't miss it!  Be sure to stop by California 89.
Memorial Day Ceremony: May 30th at 11: am, at the Happy Homestead Cemetery there is a ceremony to honor men and women who have died serving the United States military. There will be refreshments and they will be collecting donated poppies for Memorial Day.