Login
Log in if you have an account
Dont have an account? Register
24 Hours in Truckee, CA Winter Edition
06 Feb 2019
There's lots to do around the Truckee area, even if you aren't a skier or snowboarder. And after a day on the slopes I like to enjoy a little of the fun, food and relaxation that this mountain town has to offer. Here's a snapshot of some of the fun you can have in 24 hours in Truckee.

Check-In
The Cedar House Sport Hotel is the perfect basecamp for all your mountain adventures. This sustainably built hotel has all the amenities you could want with a clean, modern-rustic vibe. They offer concierge service for a variety of outdoor activities and are pet-friendly. The rooms are cozy and the outdoor spaces are beautiful. After checking-in, I recommend taking a soak in the hot tub before setting out on your après ski activities.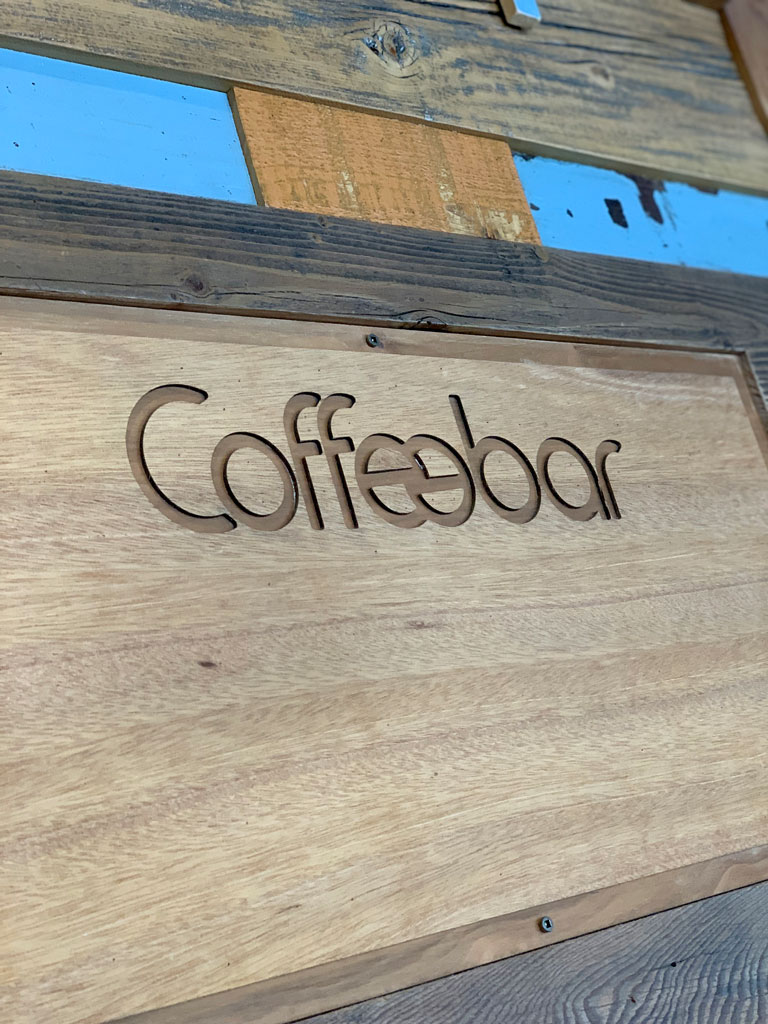 Après Ski
I like to get a little caffeine pick-me-up before starting my evening. The Coffee Bar makes a great latte and has a relaxing atmosphere. After charging up for the night we made our way to Mellow Fellow for a beer and a big pretzel…okay, maybe 2 big pretzels! With 40 brews on tap, great food and a chill atmosphere, this is one of my favorite spots in Truckee.
Dinner
After chatting with some locals at the bar and reliving our day on the mountain, we were ready for some dinner. Old Town Tap is one of my go-to's for dinner, but I thought we'd try something new and settled on Moody's. We began with some tasty cocktails and starters. Irish Wolfhounds paired perfect with the French onion soup and house-made hummus and the most addictive olives. My husband enjoyed his Muscovy Duck dish and I opted for a pizza with wild mushrooms, spinach, asparagus and tangy goat cheese.

After Dinner
After our delicious dinner we strolled around Downtown Truckee, window shopped and decided on one more stop before settling in for the night. We popped on over to Alibi Ale Works for some Farmhouse Reserves and we were in luck…live music! It was a great way to end an epic day, but we were tired so we headed back to the Cedar House for some relaxation. The beds were comfortable and the room was clean and quiet. Perfection.

Morning
At 6am we bundled up, grabbed some cappuccinos at Zuri Coffee and made our way to Donner Summit on Old Highway 40. We drank our coffee with the best view of the lake and snapped a few photos. On our way back to Truckee we stopped by Donner Memorial State Park and explored until we got hungry for breakfast. Marty's Cafe was calling our names. We had Eggs Benedict and the "Skiers Bagel" and were ready for a little shopping.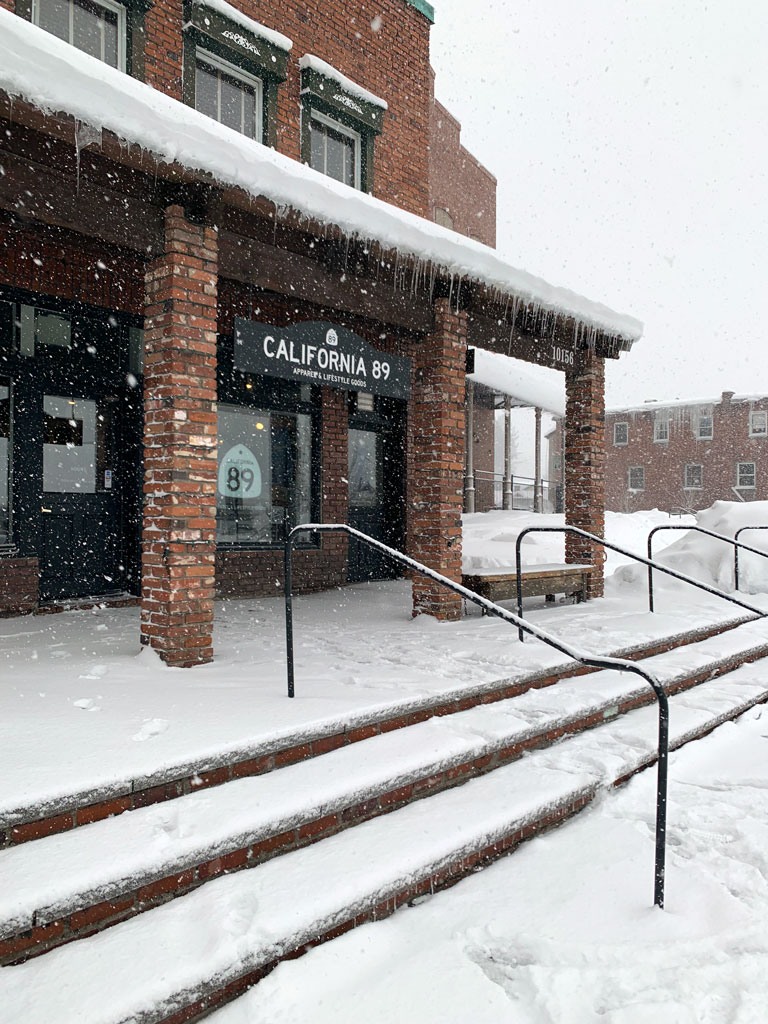 Shopping
There are so many great places to shop in Downtown Truckee. California 89, of course, tops the list for finding that perfect t-shirt, hat or hoodie in their line of mountain lifestyle apparel and outdoor gear. The Atelier is a maker's dream with their selection of knitting, crafting and art supplies, plus a collection of pieces done by various local artisans. Totally Board and Tahoe Sports Hub are my husband's favorite stops in Truckee for everything from skate and snowboards to outdoor apparel and gear.  
Snowshoeing
After dropping off our shopping finds, we decided to let the knowledgeable concierge at the Cedar House set us up with a snowshoe adventure. We rented good-quality gear straight from the hotel and made our way to explore the Coldstream Canyon Trail. The views are gorgeous and the trail is conveniently close to Truckee.

Lunch
We worked up an appetite and decided on a late lunch before heading home. We gave a farm-to-fork restaurant, Philosophy, a try and had a hard time choosing from all the delicious-sounding dishes. I had a Farmhouse grilled cheese sandwich, my better-half had a Cuban sandwich and a cup of venison chili. It was all so fresh and tasty. It was the perfect end to our 24 hours in Truckee.
---