Login
Log in if you have an account
Dont have an account? Register
3 Incredible Snowshoe Trails Off 89 to Try this Winter
03 Mar 2022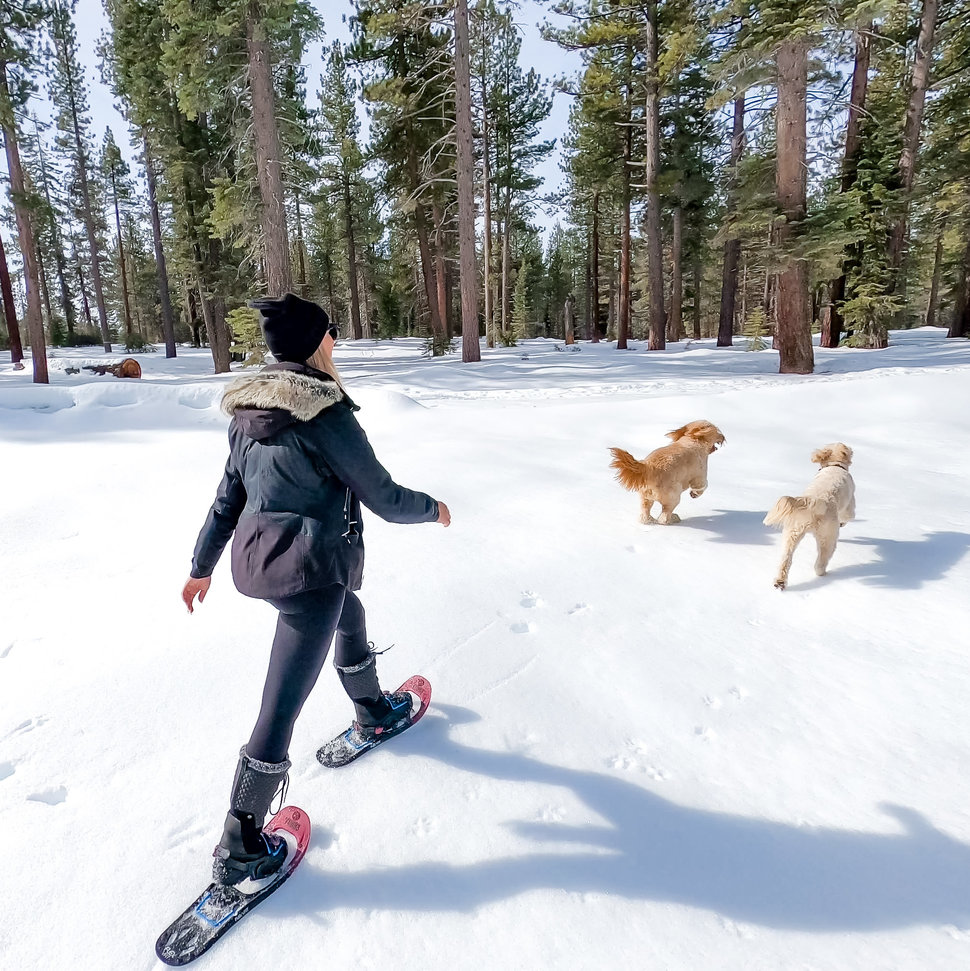 Snowshoeing is a great way to get outside and get some exercise in the winter months. Unlike skiing and snowboarding, snowshoeing is an easy activity for anyone with a moderate fitness level to pick up. After a fresh snowfall in Tahoe, these are the trails for snowshoeing you should check out.
If you don't own snowshoes, don't worry! There are several shops around the lake that rent snowshoes and poles for reasonable prices. If you're on the north end of Tahoe, check out Tahoe Dave's, where you can rent snowshoes for the entire day for $20.
Below we've listed our favorite snowshoe trails along Highway 89. Each of these trails offers a unique perspective of what makes 89 so special. If you choose to try one of these trails, we recommend downloading the AllTrails app to help guide you while snowshoeing. New snowfall can make trails difficult to follow, and having a map downloaded will take the guessing out of your snowshoe adventure.
Donner Summit Canyon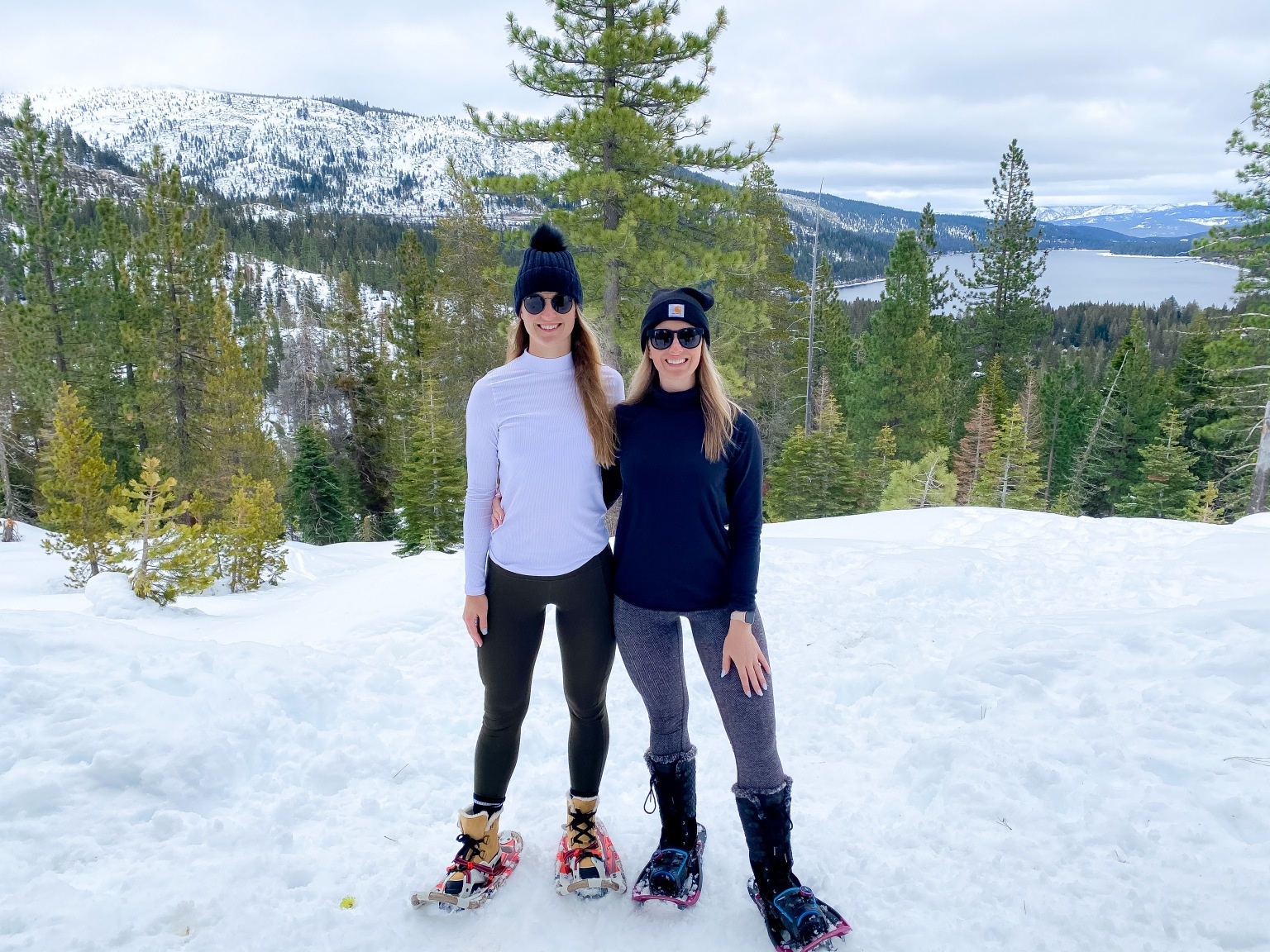 Donner Summit Canyon is a great intermediate snowshoe trail with the reward of a unique view of Donner Lake. The trailhead is just past Donner Lake from downtown Truckee as you start to go uphill on Donner Pass road. Similar to other trailheads in the winter, the parking lot often isn't clear, so parking is limited. 
Much of this trail follows the old Dutch Flat/Donner Lake Wagon Road, which was accessed by the first wagon train to come to California. The people who rescued the Donner Party also came through here (more history here).
Location: Truckee
Length: 3.6 Miles
Elevation Gain: 547 ft.
Difficulty:Moderate depending on your fitness level
Trail Type:Out and Back/Loop
Features: Views of Donner Lake
Dogs Allowed?Yes
Chickadee Ridge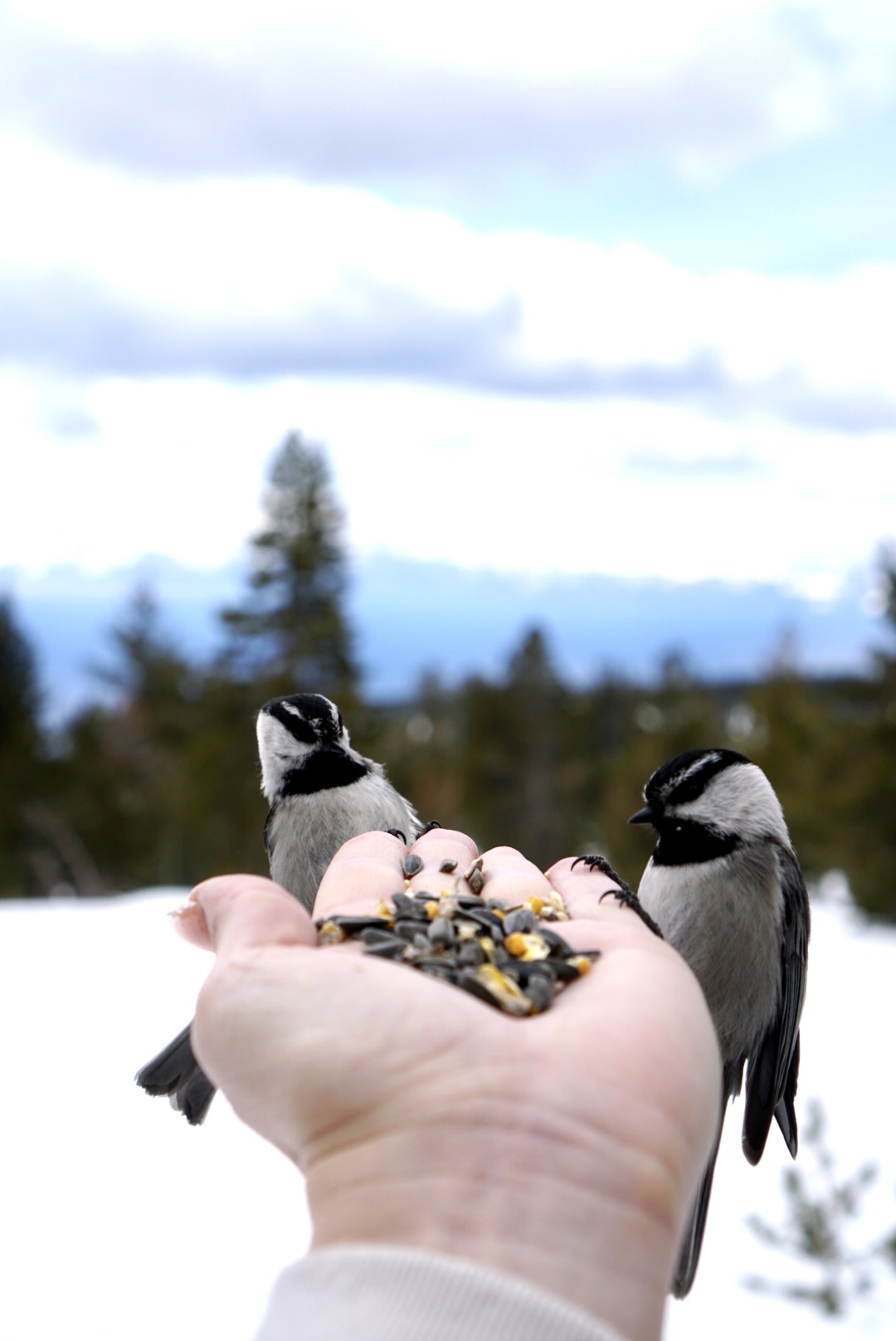 Chickadee Ridge is a short and sweet snowshoe with the added bonus of interacting with wildlife. This short 2-mile trail is popular among locals and visitors for its views of Lake Tahoe and the adorable Chickadees that will eat birdseed straight from your hand. Chickadee Ridge is an excellent beginner snowshoe, so if you are new to the activity and enjoy wildlife, give this trail a try! For most of the snowshoe, you will meander through the trees, where you may see a handful of other snowshoers and cross country skiers. The trail is relatively flat from the start, with just a slight incline. The actual elevation gain doesn't happen until just before the ridge, and even then, the ascent isn't too steep. When you arrive at the ridge, you will see a beautiful view of Lake Tahoe and the surrounding mountains, and you will start to hear the chirp of the Chickadees. Simply put a little birdseed in your hand, and the Chickadees will fly down to you. The experience truly is remarkable!
Location: Mount Rose
Length: 2.1 Miles
Elevation Gain: 351 ft.
Difficulty: Easy to moderate
Trail Type: Out and back
Features: Lake views & wildlife
Water on Trail: No
Dogs Allowed? Yes
Granite Lake & Maggies Peak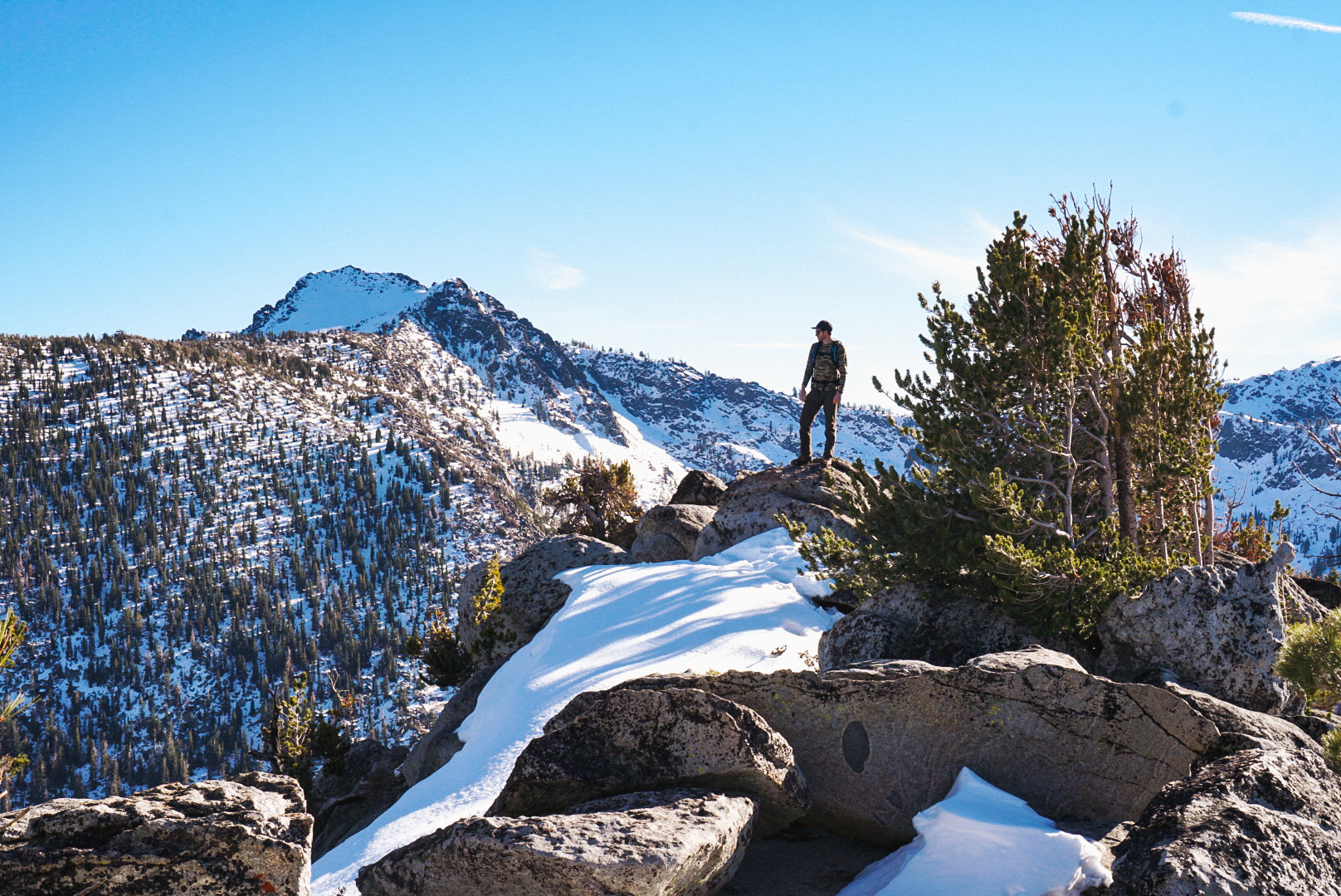 Maggie's Peaks is an iconic hike in South Lake Tahoe that you can access with snowshoes during the winter months. It's a bit of a lung burner if you're not in hiking shape or if you aren't used to the elevation. In total, you'll cover over 1,800 feet of vertical during the hike. However, there are several rewarding stopping points on the trail, giving you ample time to catch your breath. Since the campground you would typically park is closed for the season starting in October, snowshoers park along highway 89 across from the Emerald Bay scenic viewpoint, which adds about a half-mile to the trip. From your parking spot, you'll walk through the campground to a trailhead that immediately begins to ascend at a steady pace. During your snowshoe, you'll see views of Emerald Bay, Granite Lake, Desolation Wilderness, and sweeping views of Lake Tahoe from the peak. It's a challenging snowshoe but definitely worth it!
Length: 4.5 Miles
Elevation Gain: 1850 ft.
Difficulty: Hard
Trail Type: Out and Back
Features: Alpine lake & incredible view
Water on Trail: Yes
Dogs Allowed? Yes
We hope you enjoyed this list of our favorite snowshoe trails off highway 89. Have fun on your adventure!