Login
Log in if you have an account
Dont have an account? Register
Bike Ride & A Beer: Three paved paths with a refreshing finish
18 Aug 2022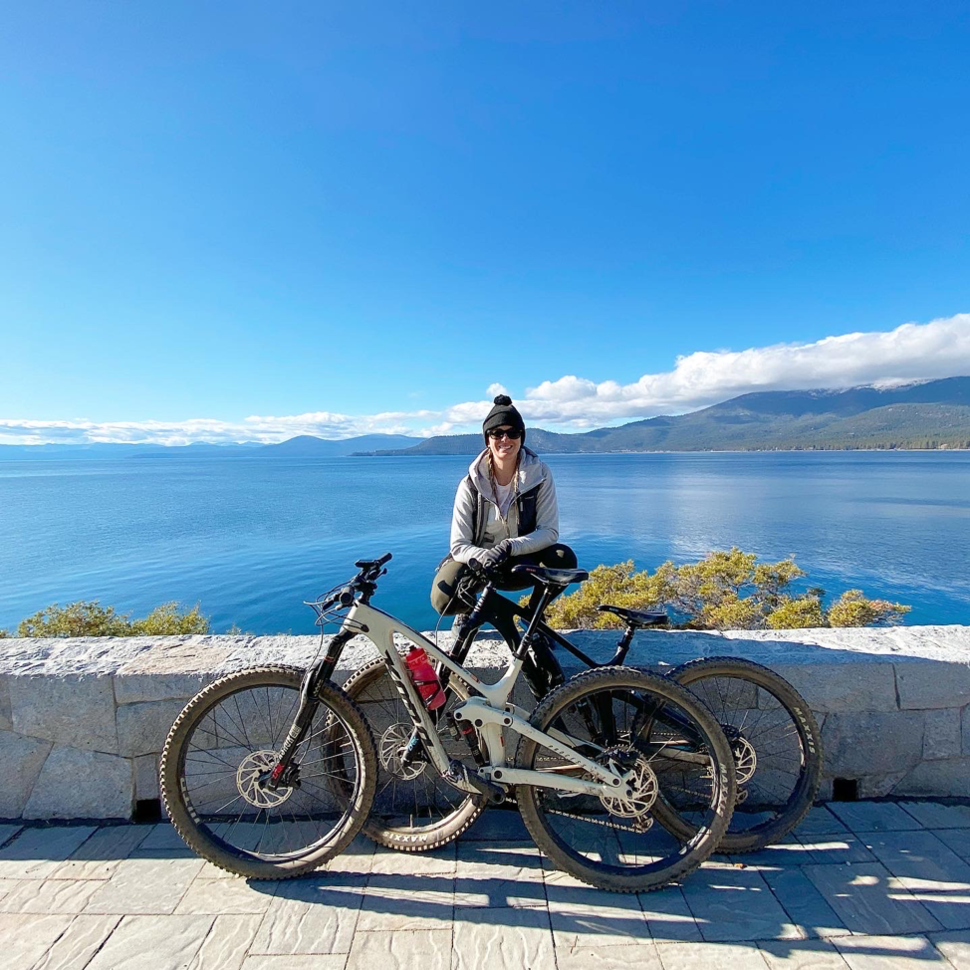 Bike Ride & A Beer: Three paved paths with a refreshing finish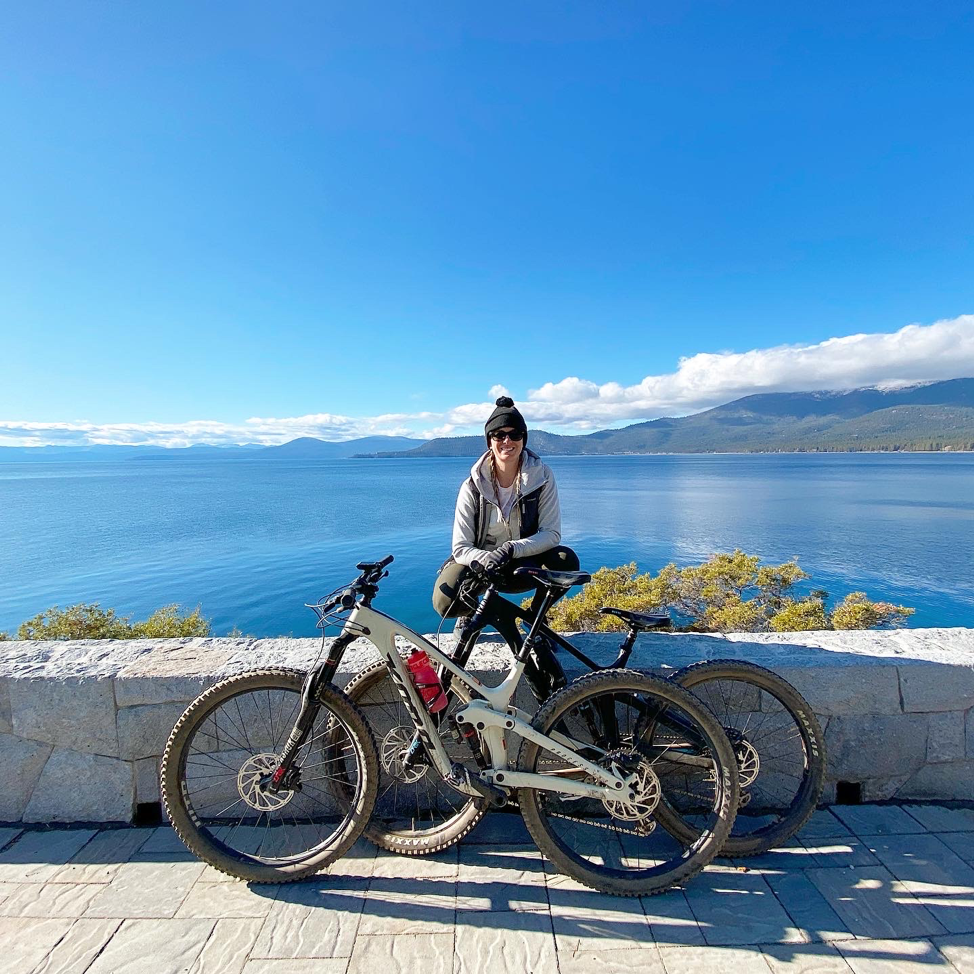 Touring Tahoe on a bicycle is one of the best ways to experience the area's beauty. With miles of paved paths in the region and ample bike shops to equip you with rentals, experiencing Tahoe on two wheels has never been easier. 
The draw of biking along flowing rivers and miles of breathtaking shoreline is probably enough to get you out for a cruise. However, if you want to take your bicycle adventures up a notch, we suggest adding a delicious destination to your ride. Below we've listed three of our favorite paved path bike rides that finish at great spots for a drink and bite to eat. 
Truckee River Legacy Trail to Glenshire Pizza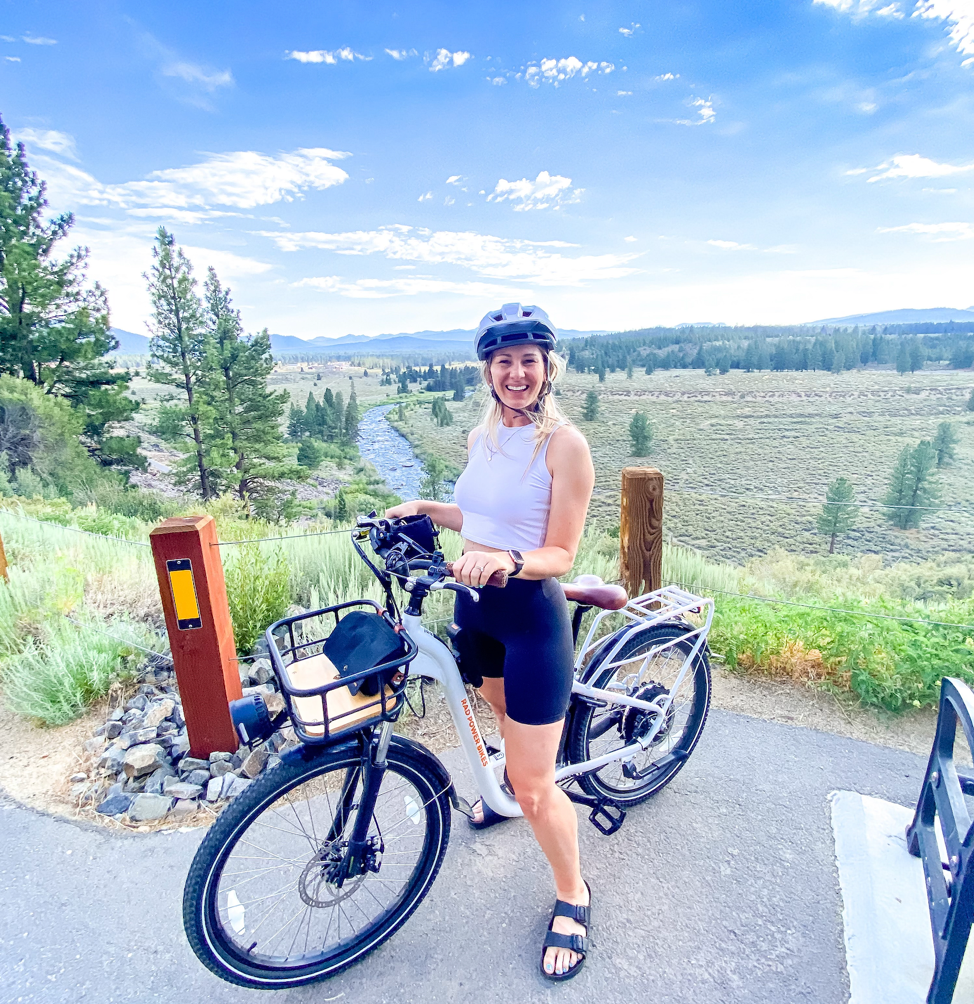 A Truckee classic, this ride takes you from the heart of Truckee along the Truckee River out to Glenshire. Along the way, you'll hear the rush of the river and see wildflowers and views of the surrounding mountains. The trail is moderate, with only two significant inclines at either end. 
Start your ride at the Truckee River Regional Park. If you need to rent a bike, check out Bike Truckee, right across the street from the park near the 7/11. From the park, head down the paved path towards the river. Take this path for ~4.5 miles until you reach a significant uphill section. If you're not a serious rider, this section may be a bit difficult, but just know your reward is within reach! 
After you climb the hill, you will eventually reach the end of the paved path. Next, you will want to hop in the bike lane on the side of Glenshire Drive. Continue your ride on Glenshire Drive for about a ⅓ of a mile until you reach Dorchester Drive. Turn left on Dorchester, and Glenshire Pizza will be in the first parking lot on your right-hand side. Once you arrive, treat yourself to a delicious slice of pizza and a refreshing draught beer. Be sure to check their hours before heading out on your ride!
Total Roundtrip Distance: ~10 Miles
Destination: Glenshire Pizza
Truckee River & West Shore Trail to West Shore Cafe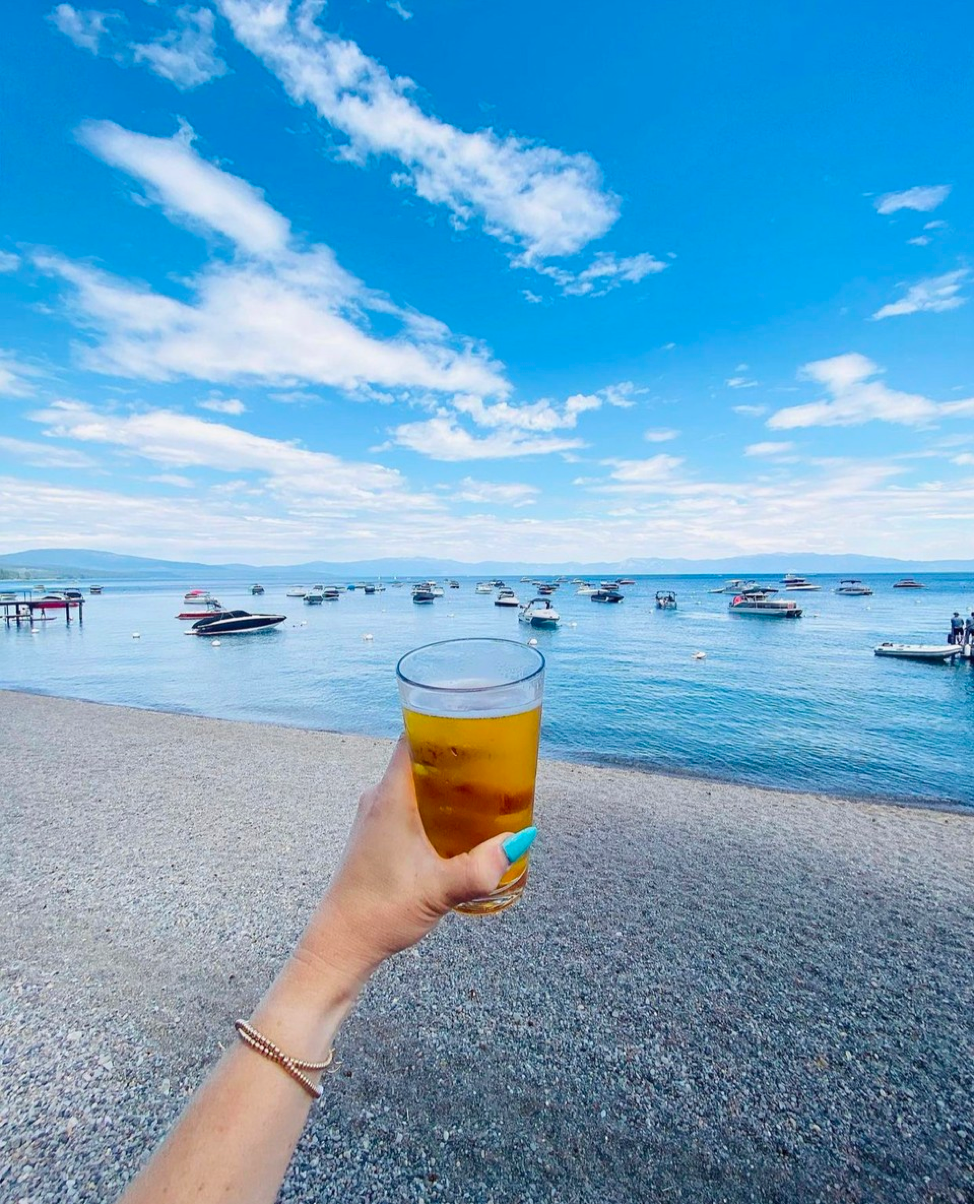 Miles of paved path along 89 make this trail a favorite among locals and visitors. This ride will take you along the Truckee River to Tahoe City, where you will follow the path along the West Shore of Lake Tahoe. Several miles of the trail along the West Shore is through forests and residential areas with periodic up-close views of Tahoe. 
Start your ride at the Palisades Tahoe Park (AKA Squaw Valley Park), located at the corner of Hwy89 and Olympic Valley Rd. If you need to rent bikes, you can grab them from Truckee River Bikes right across Olympic Valley Rd. From here, you will cross 89 at the stoplight to reach the paved path, which is positioned off the highway. You will ride next to the road for a short distance before crossing the Truckee River. 
Your ride will take you along the Truckee River for about 5 miles until you reach Tahoe City. Once you get to Tahoe City, you will turn right to continue your ride down the West Shore of Lake Tahoe. Follow the path for another 6 miles until you reach Homewood. Across the street from the Homewood Ski Resort is a restaurant called West Shore Cafe that has outdoor dining right on Tahoe. Park your bikes, walk around the building to the dock and enjoy a delicious meal or refreshing drink before heading back the way you came. 
Total Roundtrip Distance: ~22 Miles
Destination: West Shore Cafe
East Shore Trail Out & Back to Tunnel Creek Cafe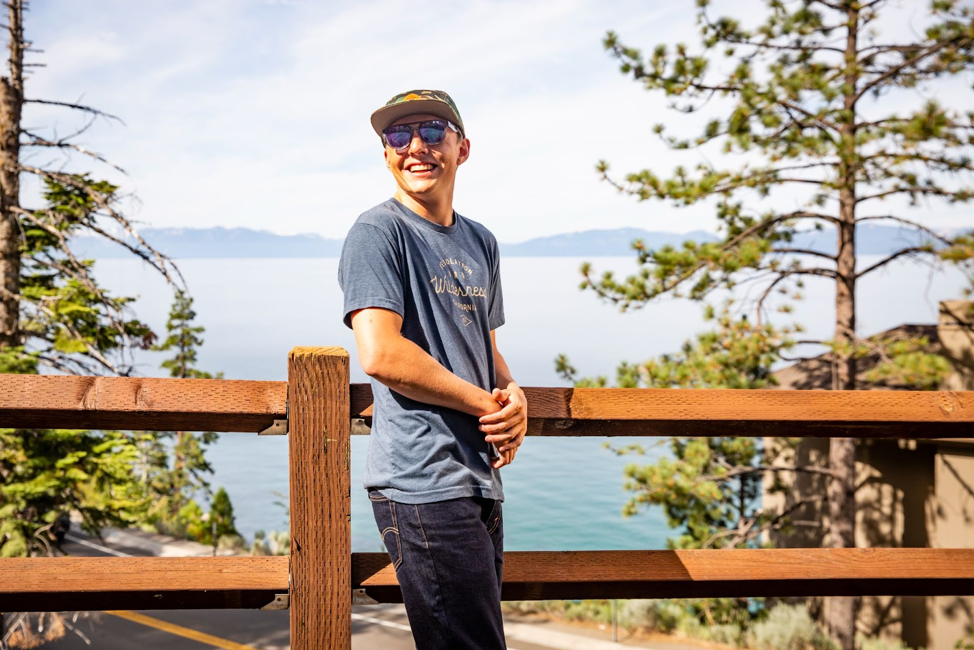 Called "America's Most Beautiful Bikeway," the Tahoe East Shore Trail is spectacular and provides direct access to public beaches, coves, and trails along the picturesque Nevada shoreline. This trail opened in June 2019 and is a 3-mile paved trail system connecting Incline Village to Sand Harbor State Park.
To access this trail, park your car in the large lots along State Route 28 in Incline Village near Ponderosa Ranch Road. Self-paid parking is required, with proceeds going toward trail maintenance. If you need to rent a bike, check out Flume Trail Bikes, which rents both mountain bikes and bikes suitable for the East Shore Trail. 
Start your ride from the parking lot located directly next to the trailhead. From here, follow the path for three miles along stunning clear blue water until you reach Sand Harbor. We recommend relaxing at Sand Harbor or one of the smaller beaches accessible along the way. Once you are done checking out the shoreline, return the way you came. 
When you return, stop at Tunnel Creek Cafe, next to the trailhead. Here you can grab a bite to eat and a beer and enjoy it at one of their outdoor picnic tables. 
Total Roundtrip Distance: ~6 Miles
Destination: Tunnel Creek Cafe