Login
Log in if you have an account
Dont have an account? Register
CA89 Hike Cards: Explore Our Curated Collection
07 Jul 2023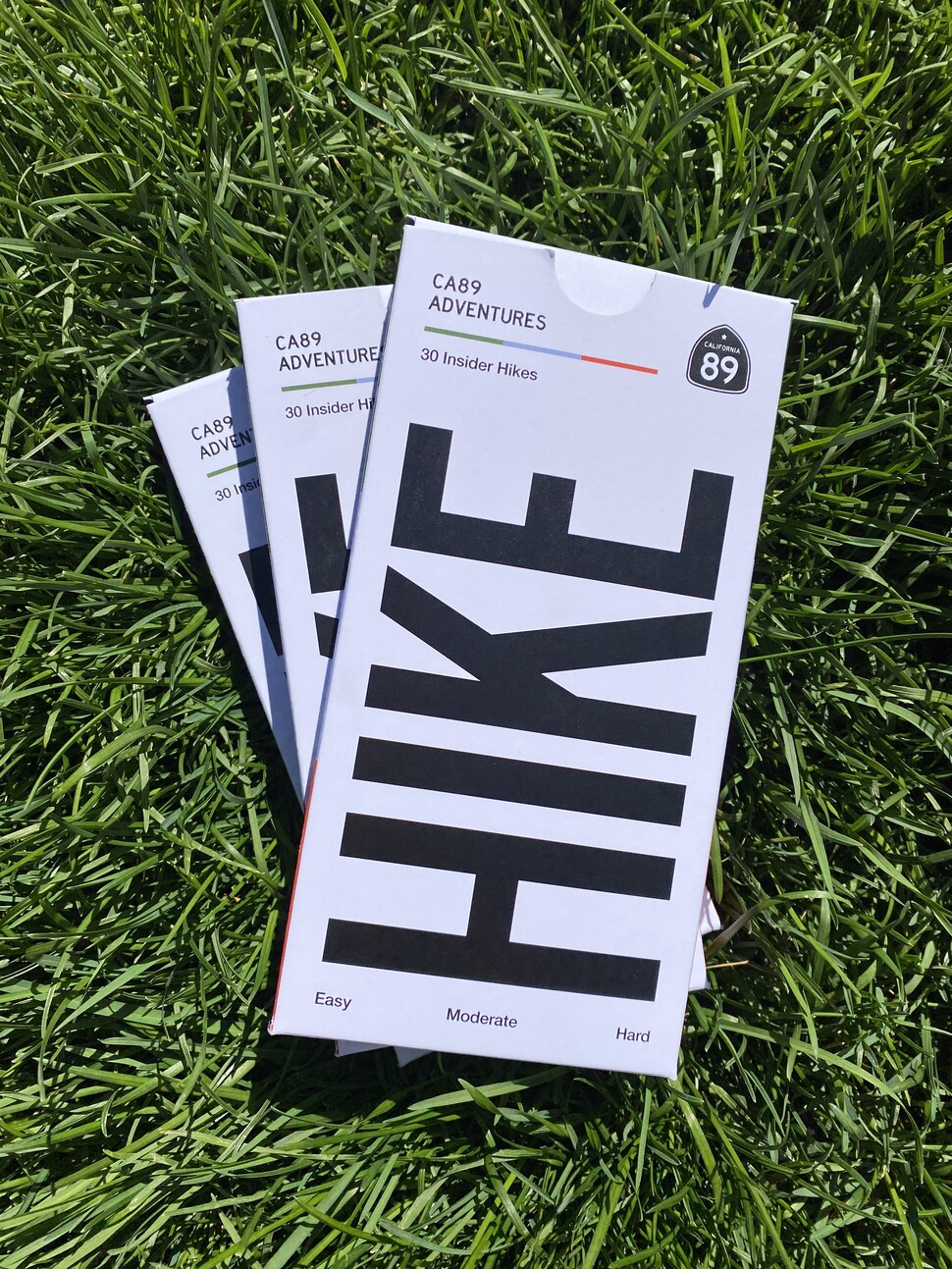 You don't have to go far to find incredible scenery in the regions surrounding Lake Tahoe, California. No matter where you wander through our mountainous landscapes, forests, and lakeside trails, you'll definitely be rewarded. Over the years, our friends and family have spent many happy hours exploring the ups, downs, ins, and outs of this incredible area, and to celebrate our store's 10th anniversary, we've put together 30 cards featuring our favorite hikes in a box set.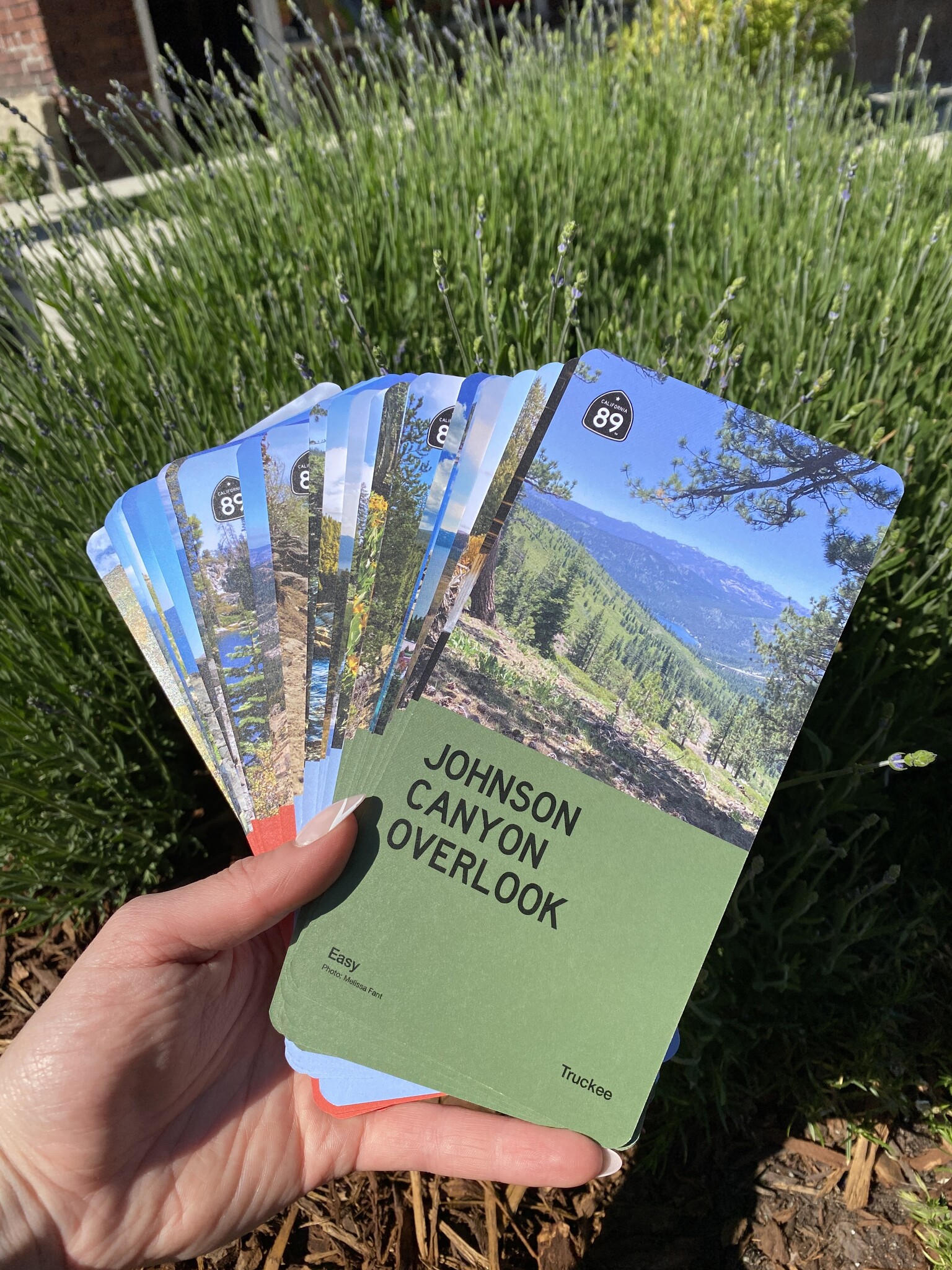 Sift through the deck to find something for hikers of any skill level. Each card includes detailed information about the trail's difficulty, distance, estimated time, and elevation gain. We've also included a hike description, directions to the trailhead, featured views, and our favorite tips for making the most of each adventure.
Want a sneak peek? Check out:
Johnson Canyon Overlook (Easy) is a gentle, 3.9-mile trail with awesome views of Donner Lake and the canyon. If you're short on time, you can even cut the trail in half to make it faster and easier.
Paige Meadows (Moderate) follows Tahoe's western shore in an 8.8 mile trail that'll get your heart pumping with over 1,000 feet of elevation gain. It's a great spot for birders and mountain bikers, too.
Castle Peak Trail (Hard) is a 6-mile out-and-back trail that climbs aggressively about a mile and a half in, leading you up (and up) to 360-degree views of rocky cliffs and turrets on the peak.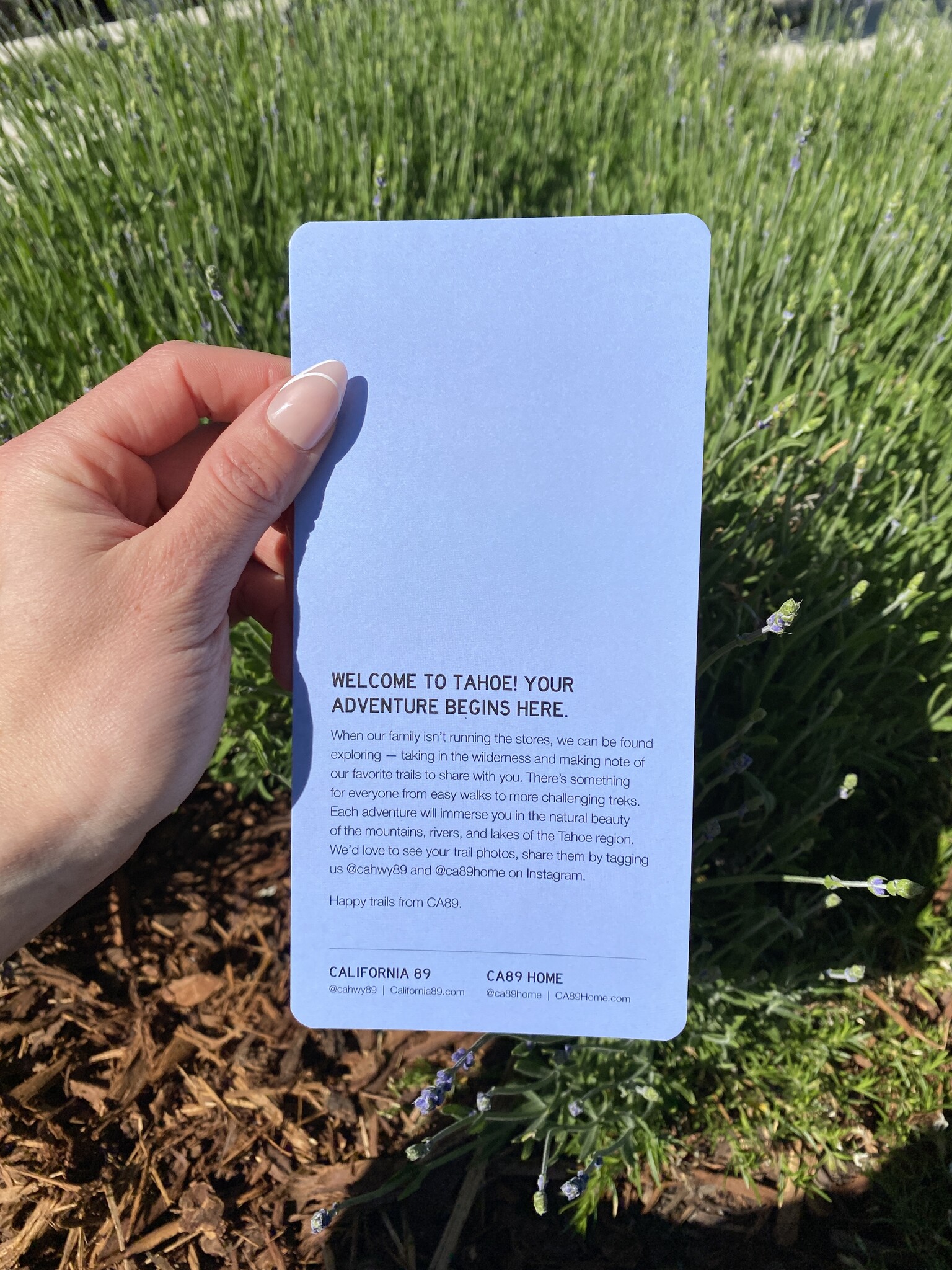 Every set of hike cards we sell helps us give back to the Lake Tahoe area, with $1 of each sale going to the Tahoe Fund to support environmental improvement projects throughout the region.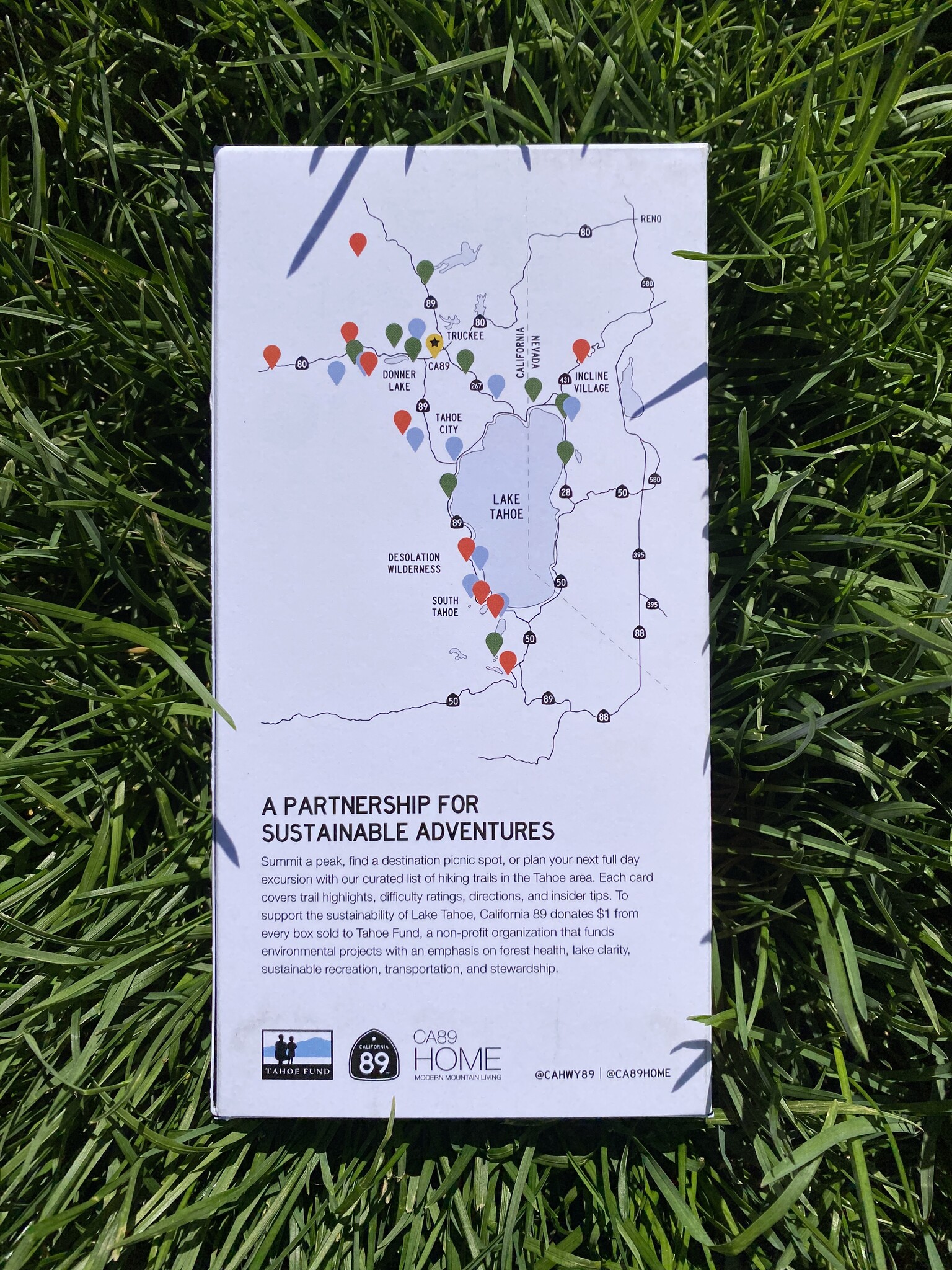 If you're looking for a way to refresh, get back to nature, challenge yourself, or just change your perspective, this is a great place to start! Pick up your set of hike cards today, available on our website or in our stores, California 89 and CA89 Home.
We'll see you on the trails!