Login
Log in if you have an account
Dont have an account? Register
California 89 Hike of the Week - Top of Alpine Meadows
23 Aug 2019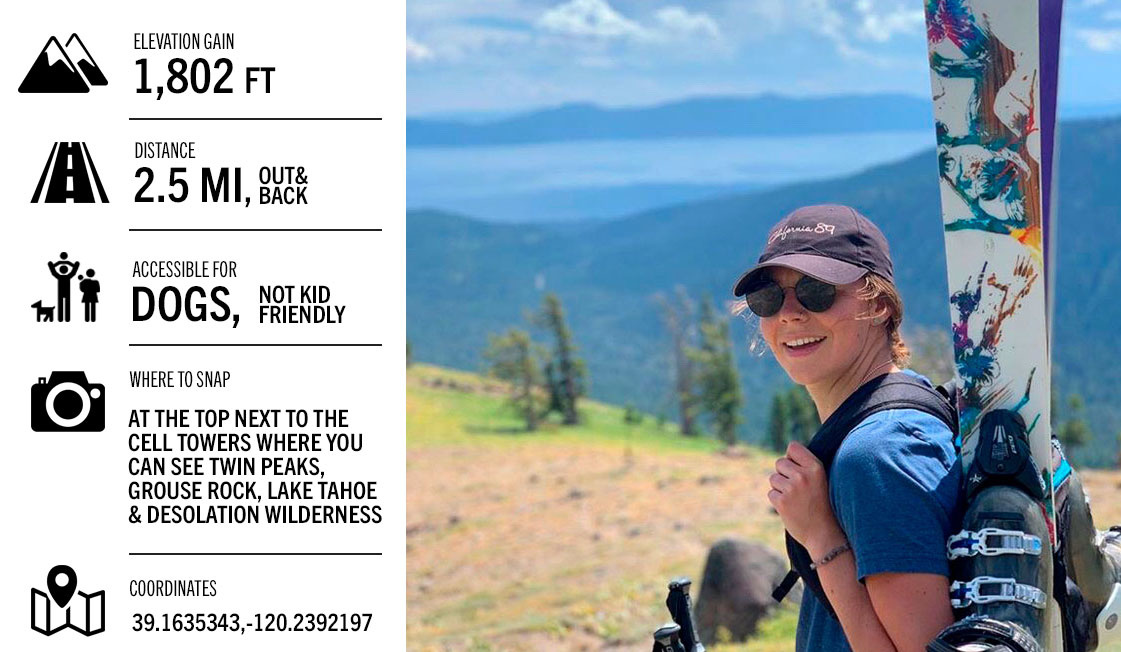 This hike starts at the base of Alpine Meadows. From there head to the base of the Summit Six chair, where you will find a service road that starts to head uphill between Kangaroo chair and Summit chair. Go under the Kangaroo chair line up the hill where it will veer to the right. After walking through the wild flowers, near creeks and waterfalls, pass under the Summit Six chair and continue on the service road up in this beautiful bowl until you reach the top of the Roundhouse chair. Continue walking past Roundhouse for about 500 ft and you'll see a trail on your right called South Peril road. While it is unmarked, it will be an obvious service road. You will go around several switchbacks along a ridgeline under 2 large metal gas tubes that are used for avalanche control during heavy snow seasons.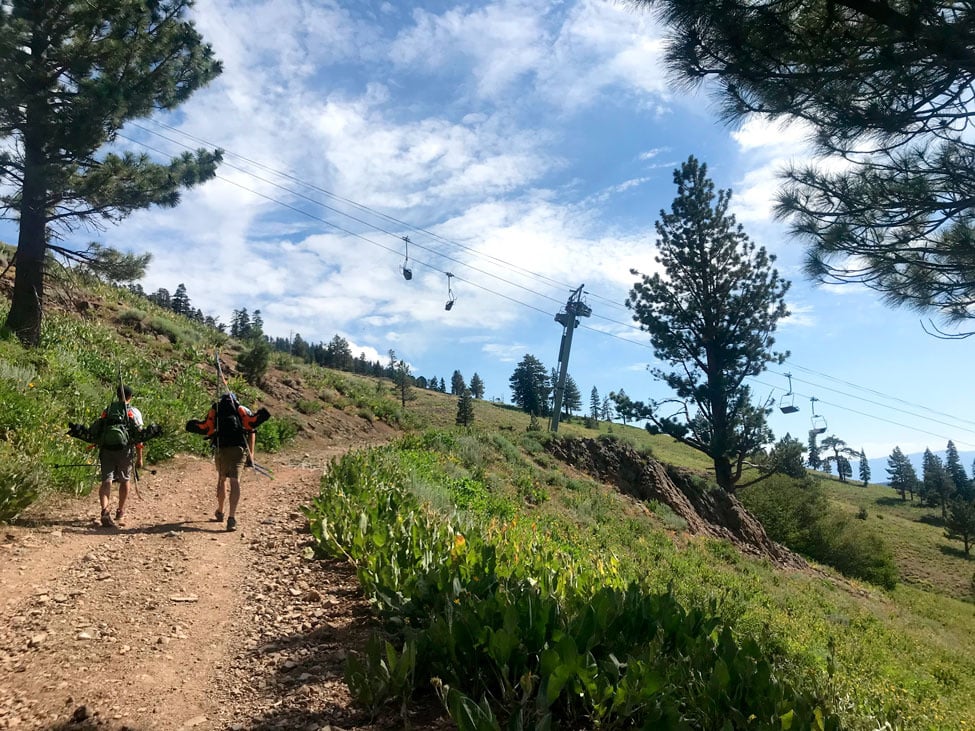 Continue walking up this trail until you reach the top of the Summit Six chair, where you will find a 2 story brick building used by ski patrol and lift operators. You can end your hike here and enjoy the beautiful views, or you can keep going and reach the easily visible cellular towers at the top. If you reach the top, you can enjoy views of Twin Peaks and Grouse Rock to the south, Lake Tahoe to the east, and Picayune Valley to the west underneath the beautiful 63,500 acre Desolation Wilderness.
PRO TIP: Use the Alltrails app, take lots of water (you're gaining a lot of elevation), bring extra layers (it might be windy near the cellular towers!), bring snacks or a lunch with the view at the top!
Amazing to ski near the end of summer!