Login
Log in if you have an account
Dont have an account? Register
First Time Road Bike Buyers Guide
27 Jun 2016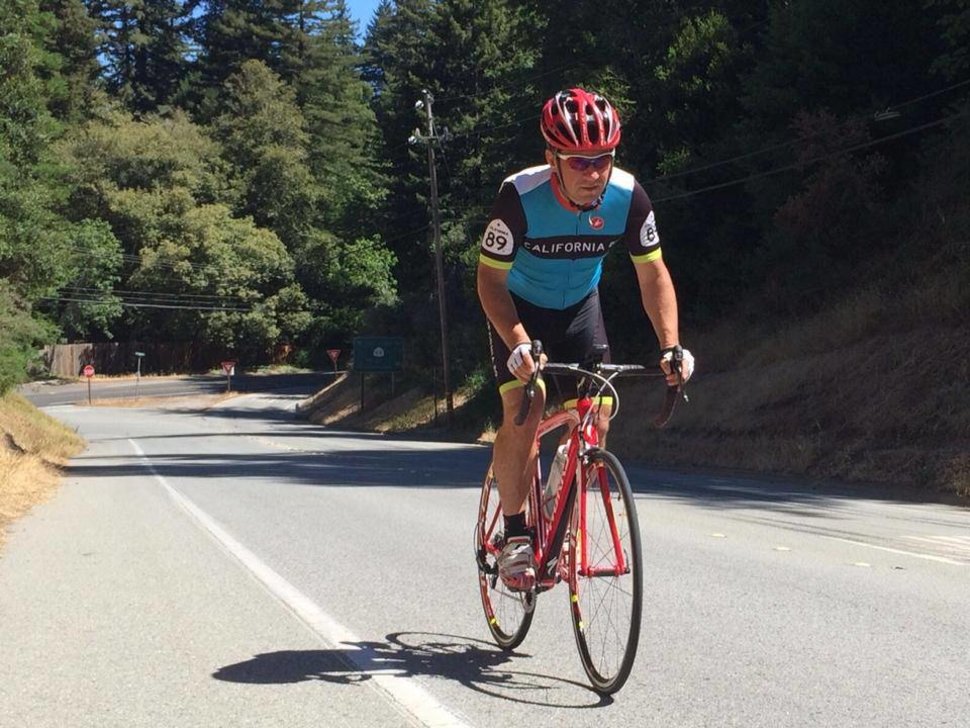 MONDAY, JUNE 27
We caught wind of requests we simply could not ignore: more of the Ambassador guest blog series! Ask and you shall receive: Seva Fridman, ironman and endurance cyclist, shares his tips for cycle enthusiasts looking to invest in their first bike. Check out his piece for the inside scoop:
#
There are many different types of road bike serving many different purposes. From commute, touring around with the map attached to your handlebars or riding in the park with your 4 years old, to racing in the Tour de France or the Ironman.
In this blog I will focus on choosing a road bike with the purpose of "sport" riding. Whether you are starting training for your first triathlon or getting ready for a fundraising ride with your friends, as long as you are concerned with:
1. Time (speed)
2. Length of your ride
3. Comfort of your ride
…then you should read on.
#
---
The first dilemma you face is whether to buy a "race set-up" or "time trial" (TT) set up.
If your plan is to ride on paved roads in a group or participate in a regular bike race or a fundraiser bike event, the choice is obvious – "race set-up". Don't be scared by the word "race". It doesn't mean you will have to fly down the road at 45 mi/h speed. It's simply the name of the "set-up" of the bike for a regular riding. The choice becomes harder if you are planning to do a triathlon, but you don't even own a "race set-up" bike.
#
The advantages of having a TT bike:
1.They are more aerodynamic. Basically what it means is that with the same power output you will go faster.
2. The geometry of TT bikes are different than "race set-up" bikes. They allow you to stay in aerodynamic position longer without "killing" your thighs or even hips on long rides.
3. An access to gear levers is easier on TT bikes.
#
Major disadvantages of a TT bike though:
1. They are expensive. (Surprise!)
2. They are very limited in their use. They are great for triathlons or a time trial type of racing but very uncomfortable in any other type of riding, such as a group riding, an uphill riding, a downhilling.
#
My personal advise – unless you are training for an Ironman or can afford to instantly buy two bikes, get a "race set-up" bike first. An add-on Tri Bars set is a good alternative to create that desirable aerodynamic position for the triathlon race.
---
So, you've made up your mind and you are getting a "race set-up" type of a road bike and here you are at the bike shop with yet again so many choices.
Yes, there are still tons of choices and details to pay attention to, but remember, this is your FIRST racing bike and I will focus on three major areas of the bike:
#
I. FRAME AND FORK MATERIALS 
Yes, it is possible to have a bike with frame and fork built from different materials. There are four main materials currently on the market:
| | | |
| --- | --- | --- |
| Material type | Advantages | Disadvantages |
| Steel | Price. Solid, smooth ride. | Heavy (very). No good for climbing. |
| Aluminum | Price. Light. | Very stiff ride. Not the most comfy ride |
| Titanium | Light. Comfy. Long lasting material | Price. |
| Carbon Fiber | Supreme lightness with outstanding rigidity (for maximum pedaling efficiency) and top-notch compliance for comfort. | Price |
#
#
My choice – Carbon Fiber. By far. The price difference between say aluminum and carbon bikes is not that great these days, but the benefits are.
Please note – a frame can be upgraded, but it kind of kills the point. It's like buying a whole new bike.
#
#
II. COMPONENT GROUPS 
#
Basically components are everything that is attached to the frame. The price to quality ratio in components is very direct. There are three major brands that make bike components: Campagnolo, Shimano and SRAM. There are a few levels inside each brand and they go like this:
#
| | | | |
| --- | --- | --- | --- |
| Level | Brand | Components | Comments |
| Entry | Campagnolo | Veloce | Nice function and finish |
| Enthusiast | Campagnolo | Centaur | Close to Athena quility |
| Serious | Campagnolo | Athena | Almost Chorus  |
| Race | Campagnolo | Chorus | Just below Record |
| Pro | Campagnolo | Record | No comments  |
| Pro | Campagnolo | Super Record | Among the world's lightest. |
| Entry | Shimano | Sora | Sweet shifting, braking and reliable for the nice price |
| Enthusiast | Shimano | Tiagra | Nice function. Still heavy |
| Serious | Shimano | 105 | Close toultegra but still heavy. Nice functioning |
| Race | Shimano | Ultegra | Nice finish, functioning and much lighter |
| Pro | Shimano | Dura-Ace | Among the world lightest. |
| Pro | Shimano | Dura-Ace Di2 | Dura-Ace with revolutionary electronic shifting. |
| Enthusiast | SRAM | Apex | Nice finish and function |
| Serious | SRAM | Rival | Almost Force |
| Pro | SRAM | Force | Almost Red |
| Pro | SRAM | Red | Among the world lightest |
#
My choice for the first time serious buyer – Shimano Ultegra. *Please note: components are upgradable. Somewhat easily. The last, but definitely not the least, area to choose from is a:
#
III. WHEELS SET
Remember what wheels really are – they are rotating weights. So weight is a major factor in a quality of the wheel set. Weight comes from the material of the rim. There are two types of materials commonly used these days:
#
1. Aluminum – heavier, stiffer ride
2. Carbon – lighter, smoother ride
#
The only other thing you need to worry about in regards of the wheels is whether they are tube or tubeless. Tubeless means that the rim is made to provide an airtight seal for use with tubeless tires. This is important since you run tubeless tires without inner tubes, which allows running lower pressures for a smoother ride and more traction and control.
I can go on about wheels forever, but chances are you will buy the bike with a wheel set and will not have a choice at the moment of the purchase.
You can always upgrade your wheel set and the wheels. It is pretty easy to do.
Perhaps one last little piece of advice when buying your first bike – is to measure yourself. You can either go to the local bike shop and have them measure you or, it's clearly more expensive, but soooo worth it – get custom measures.
---
Don't miss out on the opportunity to continue to learn from our Ambassador first-hand. Join our CA89 Bike Club, where Seva leads group bike rides (for any level rider) all over the Truckee-Tahoe area throughout the summer.
To try to keep up with this Mr. Ironman, follow him @seva.fridman and see what boundaries he's pushing next.