Login
Log in if you have an account
Dont have an account? Register
Winter is Coming
15 Nov 2016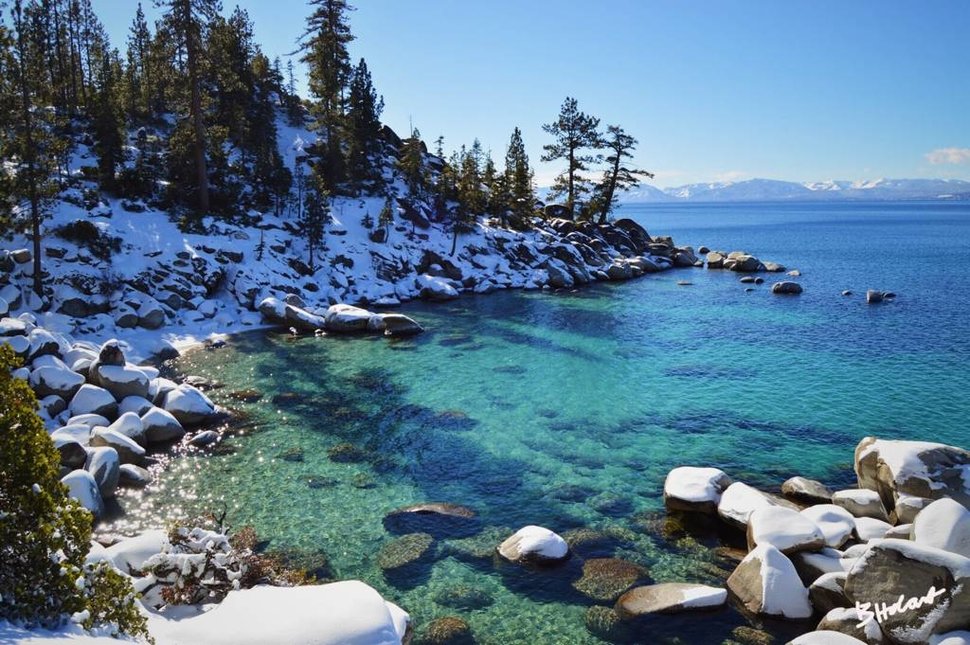 WEDNESDAY, NOVEMBER 16
---
"WINTER IS COMING" isn't just a motto coined from the hit show Game of Thrones, it's a mantra many people recite every morning to their reflection in the mirror as they brush their teeth… or maybe that's just me?
The Tahoe area experienced its first significant snowfall before the Halloween weekend and I admit, I was probably one of the first to ecstatically tweet out: "Winter is coming? No. Winter is *here*" along with every happy emoji I could fit in the remaining 102 characters. But sadly, the temperatures rose and the snow melted; slowly the white roads returned to asphalt grey, the frosty trees went back to their usual green, and my tweets were refined to, "Is winter still coming?"
But guess what my winter enthusiasts?! The snow dances and daily mantras paid off. This morning, Wednesday Nov. 16th, we were greeted with brand new snow! While the snow showers continued throughout the day, they've began to taper off. We're expecting no more than an inch or two on the mountains the next couple days, however the air is cold and will create two days of around the clock snowmaking for resorts!
To help pass the time until the day we can fully shred, check out the *OPENING DATES:
#ca89
#shredthegnar
This is bittersweet news, I realize. I'd much prefer to look out my window every morning and see icicles hanging from the roof and snowflakes falling from the sky verses keeping my fingers crossed for cold enough temps to make artificial snow. Though, the good news is Tahoe resorts will finally catch a much needed break. Opening dates across the board have been pushed back on multiple accounts and the countdown was becoming unbearable until today's BEAUTIFUL snowfall.
With that being said, here's to more snow dances in hopes that Mother Nature provides us with an awesomely epic season. Who else is ready to dust off the old winter gear, sharpen those edges, get a fresh hand wax, and get some good turns in before Thanksgiving? I know I'm not the only one!
Where will you go to get your first tracks of the season? Stay tuned to see where the CA*89 Team ends up opening week!
#takeapeak
#winteriscoming